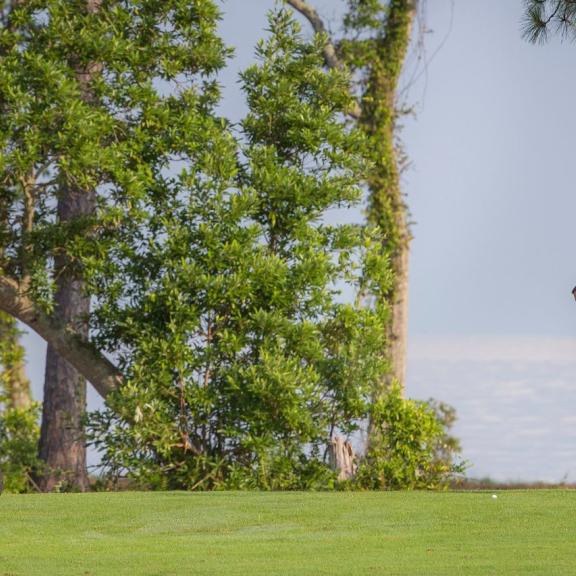 Top Reasons Golf is Different in Coastal Alabama
Coastal Alabama is a prime destination for golfers searching for championship courses, Southern hospitality and added extras that make time away from the fairways special.
October 15, 2019
A golf vacation isn't just about the golf, after all. Take a look at the whole package when choosing the perfect golf courses for tee times in Gulf Shores.
Extra, Extra. . .
Golf is different in coastal Alabama. You can leave your game behind and hit the softest, whitest sand you ever seen, juxtaposing lovely turquoise waters sometimes only steps from the course. Grab a chair, a drink and your sunglasses to relax and release the day. 
Need more? The Wharf in Orange Beach offers a one-stop-shop for everything under the sun. Play golf in the morning and visit The Wharf in the evening to enjoy a walk around the marina, a little shopping, a movie, a massage at Fusion Spa or a meal at one of the entertainment district's numerous restaurants. If you didn't get enough time in on the course, there's even a miniature golf course that is sure to be a winner with the teens and tweens in your group. Be sure to also find a place to stay nearby!
Browse our specials offers to make planning your next golf vacation in Gulf Shores or Orange Beach a breeze!