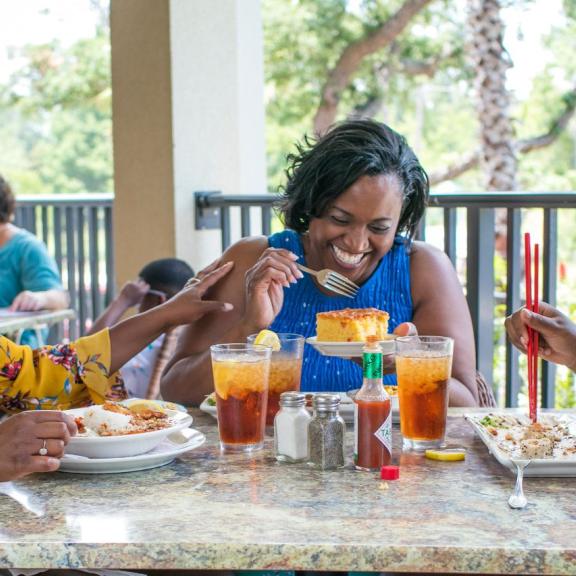 Just Me and the Girls: A Tale of Wine, Soap and Laughter
For some, it could be a tough sell convincing your girlfriends to head to a family-friendly destination for your girls' getaway, but that's exactly what I did.
April 22, 2020
My sister, always up for an adventure, packed her bags and met me for three nights of quality time in Gulf Shores and Orange Beach.
If it's not obvious at first glance, Gulf Shores offers the trifecta of girlfriend getaway components:
Just-for-fun activities where you don't take life too seriously
Chill settings to catch up with each other and relax from real life
Indulgent food and drink, with all the flavor and none of the fuss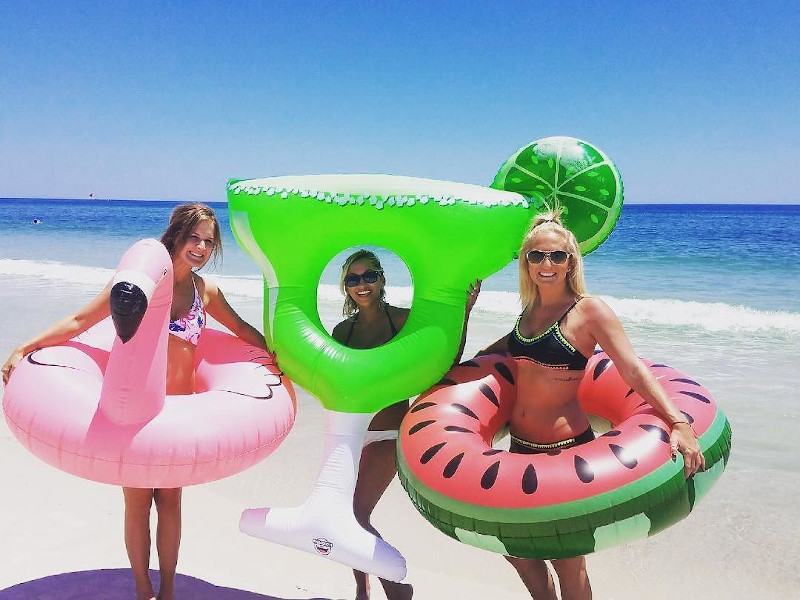 To get into vacation mode, we made our first stop High Cotton Bath Co. at The Wharf at Orange Beach. Retail therapy is not normally our thing, but here it's more about letting your creativity shine. We immediately got to work blending essential oils and other fragrances to create our own signature scents. Mixing those into luxe body creams, bubble baths, and my favorite ─ salt scrubs ─ got us right into a pampered state of mind.
Custom souvenirs and gifts in hand, our next stop was just around the
corner at Red or White. We can't be the only friends who never agree on a bottle of wine to share, so we skipped right over that step and ordered our individual favorites. This friendly wine bar offers a large selection of wines by the glass (and for those who can't decide, there are also tasting flights). Even though we couldn't agree on a bottle, we had no problem splitting a cheese plate to go with it!
Back on the beach, the highlight of our girls getaway was renting a catboat to head out in search of dolphins.  Driving your own boat is a blast, especially on something as maneuverable and agile as a catboat. We picked up real speed, sometimes just goofing around, and other times slowing down to watch playful dolphins swimming nearby. We felt like we had the entire waterway to ourselves!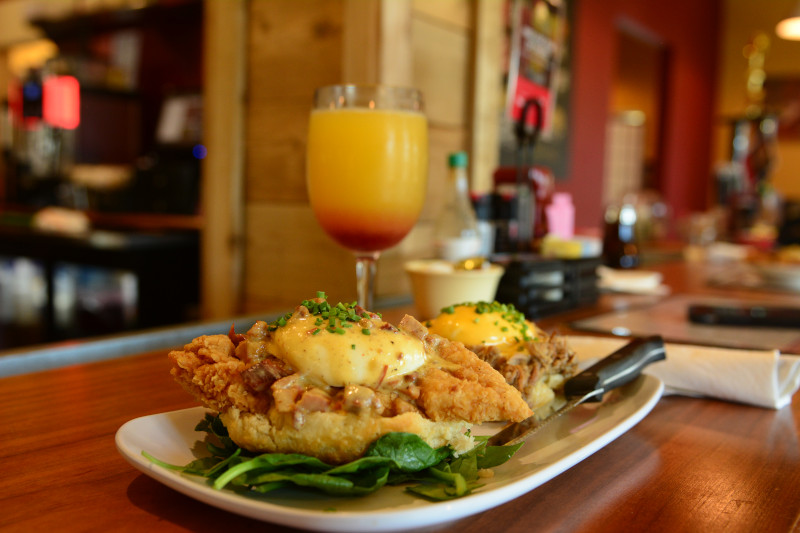 We filled our days with other great activities like glass-blowing at the Coastal Arts Center, hiking the Hugh S Branyon Backcountry Trail, and even letting lemurs climb over us at the Alabama Gulf Coast Zoo (it's not just for kids).  Of course, all of this works up an appetite, so we ate plenty throughout our visit. From spicy crawfish to crab-crusted amberjack to oysters in every preparation imaginable, the draw here is the seafood.  
Our exception was first thing in the morning when all ladies know it's best to indulge in "cake for breakfast" (it's vacation after all). You can't do better than the banana pudding stuffed French toast with a side of pig-candy bacon at Ruby Slipper Cafe...unless, of course, you decide white chocolate bread pudding pancakes is more your style. Since it's just the girls, go ahead and order a mimosa to wash it all down.
The icing on the cake for a trip like this is mile after mile of white sand and turquoise water at the beach. We barely had time to squeeze the Gulf into our trip plans because we were so busy doing everything else ─ which just goes to show that Gulf Shores has more to offer than you might expect.