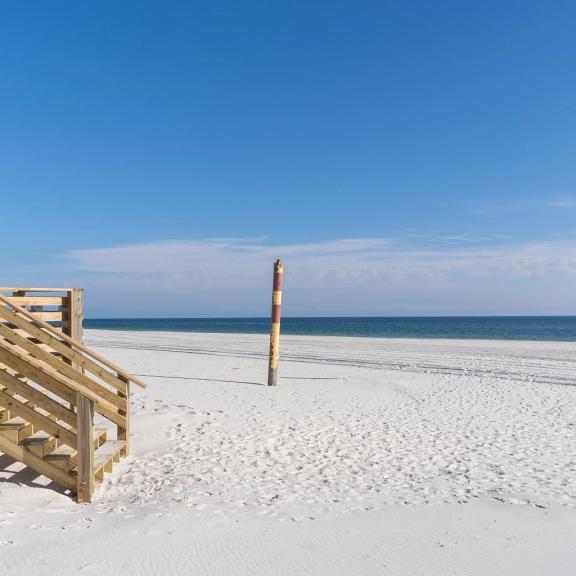 10 Social-Distancing Activities For Groups
In Gulf Shores & Orange Beach
Group activities can be difficult to plan during these uncertain times, but read on for some fun and safe things to incorporate into your next Alabama Gulf Coast meeting that all team members can enjoy.
February 24, 2022
When planning your in-person meeting or work event, it's a great idea to include fun activities for your attendees in between hours of work. Social gathering options can increase interest in your event and create an incentive for people to attend or book early. The Alabama Gulf Coast is full of open-air dining and outdoor activity options, and our beach breezes provide an ideal coastal getaway for your participants.
10 Fun, Socially Distanced Activities for Your Meeting Attendees
4. A guided pier walk is a great way to learn about the beaches' history as well as future plans to protect our beautiful ecosystem while maintaining social distance. Expert naturalists from Gulf State Park's Nature Center will familiarize you with the pier, marine wildlife, and conservation efforts of the park.
5. The Hugh S. Branyon Backcountry Trail's trail system offers 28+ miles of accessible paved trails within Gulf State Park. The park's 6,150 acres are filled with fresh air and open spaces, so it's as if this natural treasure was made for social distancing.
6. Arrange a guided 2-hour Coastal Segway adventure through Gulf State Park. Enjoy beautiful, natural scenery while team building during this group-friendly activity.
10. Last, but not least: THE BEACH! Take advantage of our 32 miles of sugar-white sand and wide-open spaces. There's plenty of room to space out, and there's nothing as relaxing as white sand under your feet, the sun on your skin, and the lull of the Alabama Gulf Coast waves.
Our team would be happy to assist you in reserving spaces for any of these activities. We know the area, and you can trust us to help you plan a meeting that your attendees won't soon forget!
Plan where you and your attendees will stay by checking out our list of lodging options.