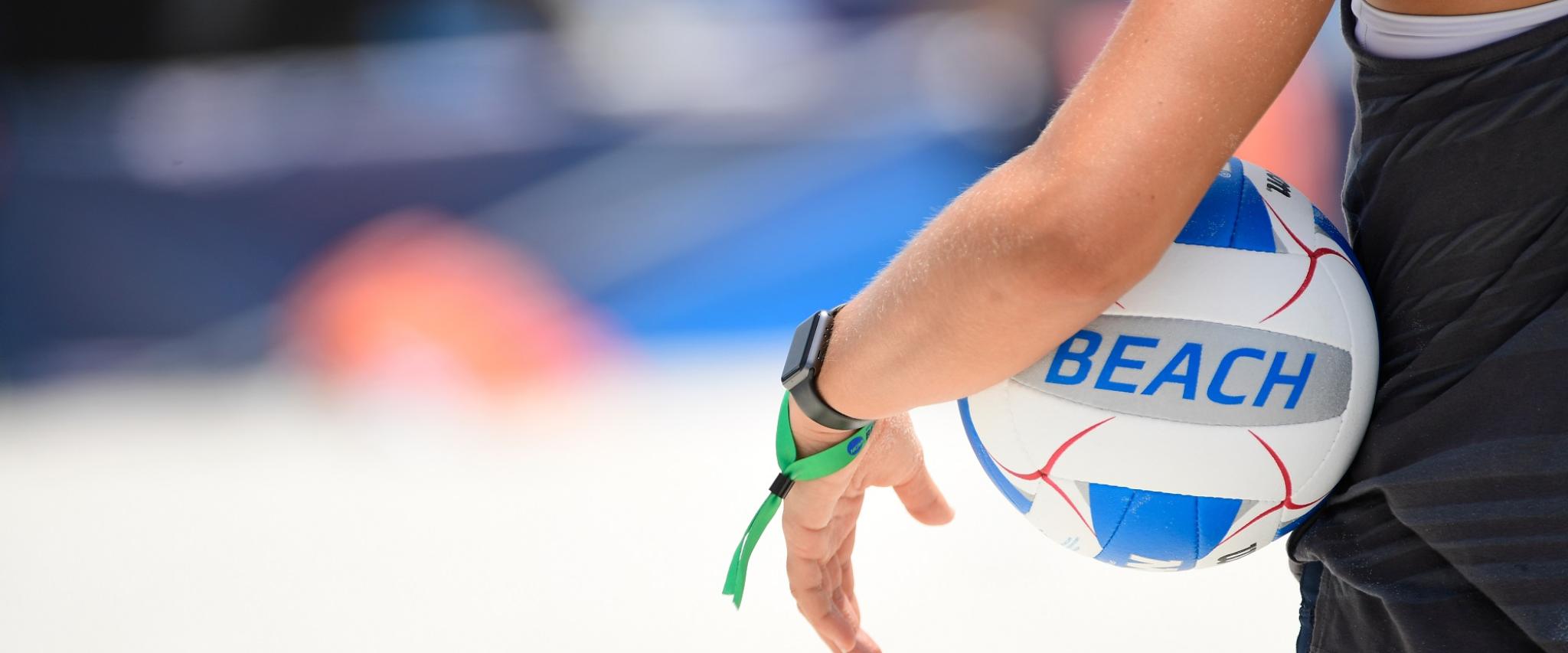 2020 National Collegiate Beach Volleyball Championship
May 1-3, 2020
Eight of the country's best teams will bump, set and spike on the white sand beaches of the Alabama Gulf Coast    May 1-3. Witness the excitement when the champions are crowned May 3.
SportsTravel magazine named the inaugural National Collegiate Beach Volleyball Championship in Gulf Shores its "Best New Event" for 2016, and it happens again in 2020. Beach volleyball is the fastest-growing NCAA sport featuring 77 sponsoring schools and is its 90th championship sport. With an eight-team bracket, the championship will be played in a double-elimination format with teams consisting of five pairs. Five collegiate courts and five practice courts will be set up on the sand, as well as bleachers and court-side seating for the volleyball enthusiasts in attendance. You can see all the action, on and off the sand, and feel the intensity of the players, coaches and fans.
Plan to join us as we serve up fun in the sun at the NCAA Beach Volleyball Championship. 
OFFICIAL INFORMATION

Alabama's white sand beaches is the home of the NCAA National Collegiate Beach Volleyball. Mark your calendar and plan to join us!
May 7-9, 2021
May 6-8, 2022
Purchase tickets, view brackets and sign up for the NCAA newsletter today!