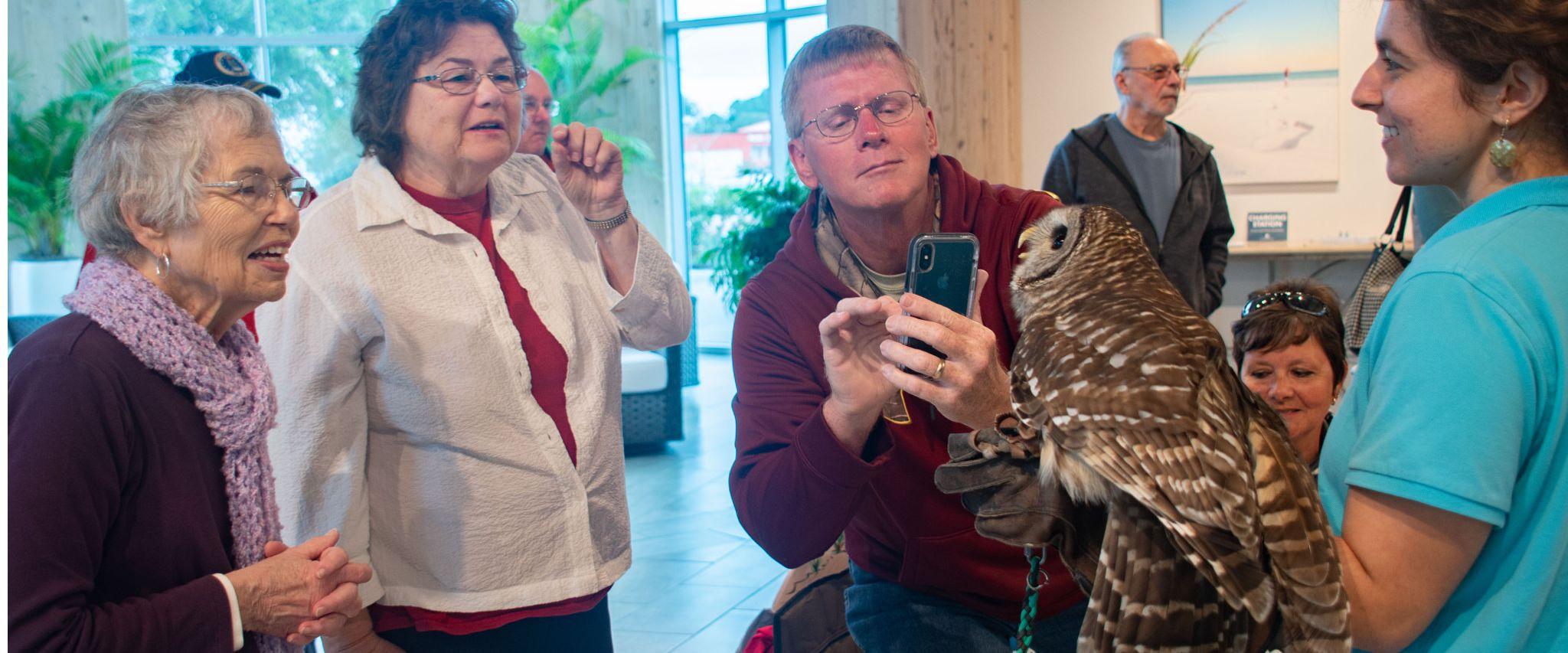 Winter Showcase Series
Presented by Gulf Shores & Orange Beach Tourism 
The venue is provided through a partnership with The Wharf 
Join us for our free educational series highlighting a variety of local interests, such as military history, nature and local artisans. The presentations begin at 10:30 am and are approximately 60 minutes in length. The Port at The Wharf (23101 Canal Road) will be the only venue for the series.
Additional Covid protocols in place include required masks, socially distanced seating, hand sanitizer stations and cleaning following each lecture. 
To adhere to social distance seating limitations, reservations are required but free.
How to Register
•    Click below on the title of the event you would like to attend.
•    Enter only your name in the first/last name fields. Are you bringing a guest? Click, "Add New Guest."
•    Click Next to get to the submit screen.
•    Make sure to click Complete Registration to save your spot.
•    You will receive a confirmation e-mail.
If you need assistance or have questions give us a call:  251-968-7511
*Check back for updates; presentations are subject to change.
All presentations begin at 10:30 am.
Next Series begins January 2022