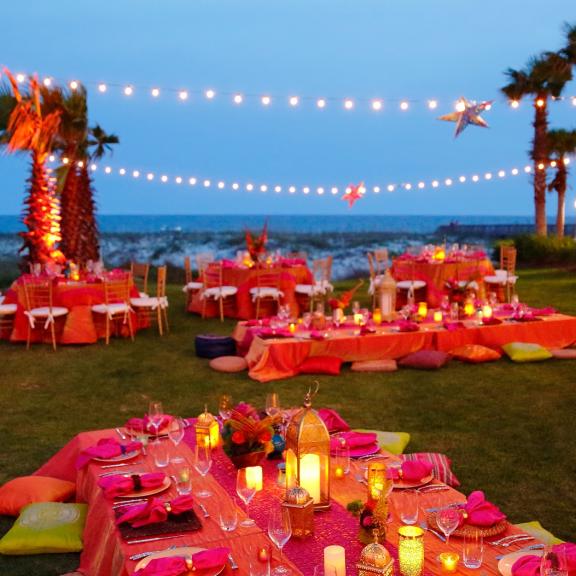 Meetings & Convention News
Gulf Shores & Orange Beach
Gulf Shores and Orange Beach offer the perfect mix of business and pleasure, providing excellent meeting facilities in a laid-back coastal setting and plenty of planning tools.
Quick Facts:
Alabama's beach destination is home to venues suitable for groups up to 2,000 people.
The area offers approximately 56,000 square feet of condominium meeting space and more than 96,000 square feet in hotels. Or, think outside the box by selecting an offbeat venue, such as the zoo or brewery.
Coastal Alabama frequently attracts meetings because of the (1) beautiful destination, (2) family atmosphere, (3) Southern hospitality and (4) food and recreational activities incorporated into area meetings.
Meetings Media Contact: Ally Dorrough, APR | 251-968-9327 | 334-391-7745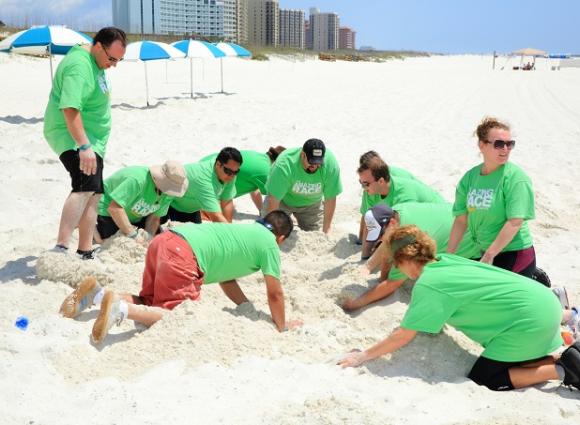 Two full-service hotel resorts call the destination home – Perdido Beach Resort in Orange Beach and The Lodge at Gulf State Park – A Hilton Hotel in Gulf Shores. Perdido Beach Resort is privately-owned with 344 rooms and 45,000 square feet of flexible meeting space. The Lodge boasts 350 rooms and the largest beach view ballroom on the Gulf Coast with 40,000 square feet of flexible meeting space.
Groups seeking to branch out from the traditional hotel meeting space may try meeting at a condo property. Aside from providing meeting space, these properties offer group discounts, enabling meeting or conference attendees to bring their families. Condos with abundant meeting space include Turquoise Place (34,080 sq ft), The Beach Club (13,376 sq ft), Brett-Robinson (10,000 sq ft) and Caribe, The Resort (14,000 sq ft).
Also, The Wharf – a multi-use resort property in Orange Beach – is home to the Orange Beach Event Center, an 18,000 square foot facility equipped to accommodate a variety of events from corporate conferences and tradeshows to wedding receptions and plays. The entire exhibit hall holds 2,500 people standing, 2,000 for theatre productions and receptions, 1,000 for banquets and 1,800 for dinner. Other amenities include space for up to 100 vendor booths, optional segmented spaces for breakout sessions or smaller events, a catering kitchen and updated A/V technology. Adjacent to the event center is the 132-room Springhill Suites by Marriott with three meeting rooms (3,041 sq ft).
For more information on meeting in Gulf Shores and Orange Beach, visit GulfShores.com/Conventions-Meetings.