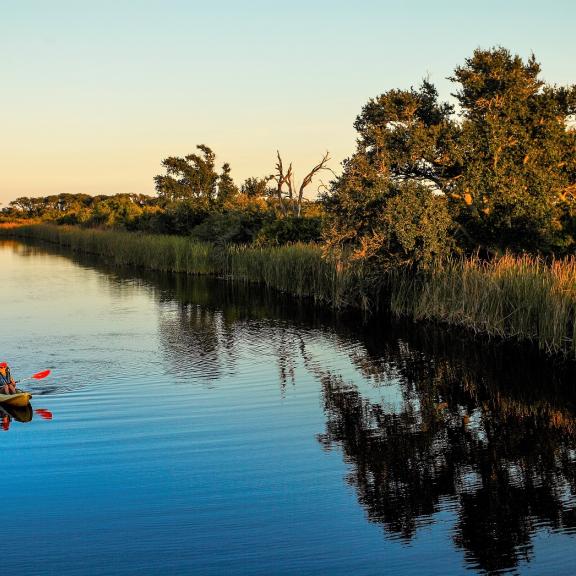 Nature & Outdoors
Gulf Shores & Orange Beach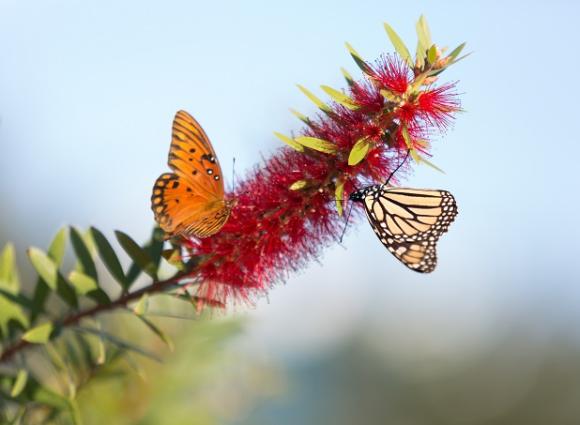 Apart from the sugar-white sand and turquoise water, Gulf Shores and Orange Beach are known for their uniquely diverse ecosystems and wildlife.  
From the rare pitcher plants at Weeks Bay Reserve to the threatened and endangered species living in Bon Secour National Wildlife Refuge, Alabama's Gulf Coast has sights you won't find anywhere else. Spring and fall welcome very special guests - multiple species of migratory birds and the Monarch butterfly – as they make their way north or south. 
Alabama's Gulf State Park sits right in the center of the island on 6,150 protected acres and is home to nine different ecosystems which families can learn about through kid-friendly interactive exhibits at the Interpretive Center or the Nature Center. Plus, the Learning Campus at Gulf State Park provides a space for groups to learn in-depth about the nature and wildlife of coastal Alabama. With a large meeting space, indoor and outdoor classrooms, a laboratory, on-site dining and accommodation spaces, it is the perfect place for camps, retreats, meetings and more. The quickest way to explore the state park is by bike – either your own or through the park's free bike share program or renting one from a local bike shop. State Park Naturalists also offer guided walks or hop on a segway with the Coastal Segway Adventures for a guided tour. 
With construction scheduled to be completed in late 2022/early 2023, the Gulf Coast Center for Ecotourism & Sustainability adds another aspect to the environmental education and sustainability focus of the destination. The Center currently offers day and overnight programs throughout the year, and has partnered with legendary oceanographic explorer, environmentalist and educator Jean-Michel Cousteau to create the Ambassadors of the Environment at Gulf Coast experience. This multi-day camp is designed for student groups (with adult chaperones) to develop a deeper understanding and connection to the environment. Activities include kayaking, hiking, and biking, plus education and hands-on experiences in beach ecology, microscope lab, organic gardening and composting, outdoor cooking, habitat restoration, sustainable living, sea turtle ecology, and more.