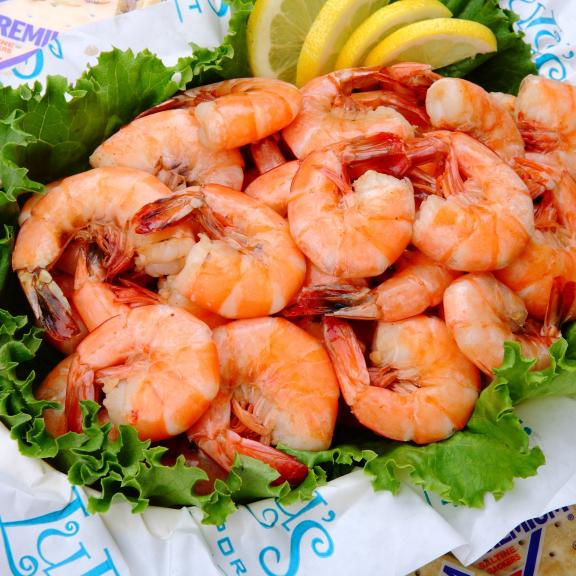 Alabama Shrimp Boil
Recipe Courtesy of Melissa Hodgson
"It is an absolute necessity for my family that we have Alabama shrimp boil when we go to our beach. I grew up north of there and experienced this wonderful meal as a child. My family now considers it part of our beach week."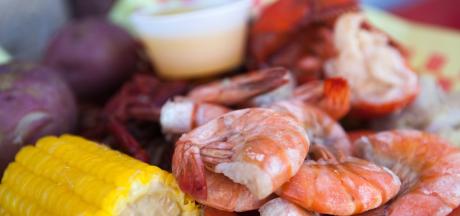 Ingredients
4 lb 16-20 head on Alabama Gulf Shrimp
1 bag Zatarains crab boil spice
¼ cup salt
2 tbsp cayenne
3 lb little redskin potatoes
3 ears corn
1 head garlic
1 onion
1 lemon
Directions
De-head shrimp. Shuck corn. Quarter onion and lemon. Break corn in half and garlic into individual cloves. Put potatoes in the bottom of an 18qt heavy stock pot. Add water 2/3 the way full. Toss in the Zatarains bag. Add salt and cayenne. Add garlic, onion and lemon, squeezing the lemon quarters. Boil 30 min. Add corn. Boil 5 min. Add shrimp. Boil 1 min. Pull off heat. Put lid on stock pot. Let sit 5 min. If your stockpot doesn't have the strainer insert, drain boil in sink. Dump entire boil on old newspaper on beach house porch table. Everybody grab a beer and stand or sit around together peeling and eating.