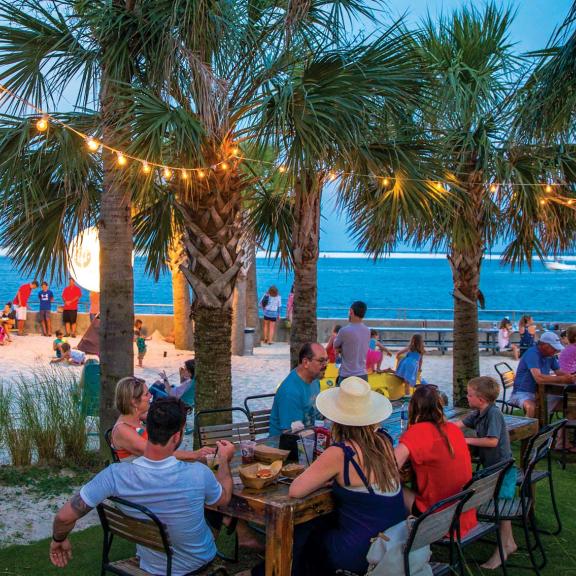 Outdoor Fan Favorites
Hey, you're at the beach and that means you want to spend time outside.
We get it, we totally get it. Drop in on some of these locales for a unique dining experience that features our best features—our outdoor spaces. From the Gulf of Mexico to our back bays to the Intracoastal Waterway, these are your favorite spots for outdoor dining. Menus at these top spots include all your seafood favorites, plus land-based deliciousness and crafted cocktails. You will not be disappointed; so get outside! 
Favorite Spots to Dine Outdoors in Gulf Shores & Orange Beach
Dining al fresco is a favorite on the coast with our warm breezes and fresh air. Our fans have spoken! Favorite Spots to Dine Outdoors in Gulf Shores and Orange Beach, AL