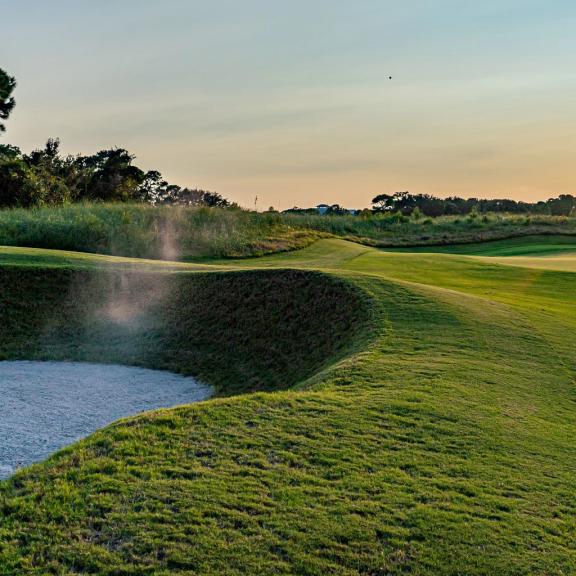 How to Keep Your Golf Game in Shape During the Winter
Looking to spend your winter months golfing, check out the Gulf Shores & Orange Beach blog for 4 helpful tips, including golfing at the beach! Learn more.
December 20, 2021
Are you ready to curl up in front of the fireplace with a cup of hot chocolate and your favorite Christmas movie? Or are you ready to battle the cold winter weather and head outside to kickstart your winter golf game and ensure you are raring to start the new golf season in great shape? Hopefully, the answer is the latter, as the winter months can be the perfect time to work on your golf swing and prepare yourself for the new season. 
Whether you are a seasoned golfer simply looking to get to the next level and keep lowering their handicap, or perhaps a first-time golfer who is ready to try out the clubs received at Christmas, you can work on your game during the off-season. The winter season is undoubtedly a great time to get out and enjoy this sport that deserves to be recognized as an all-year experience. 
One of the significant benefits of heading to the Gulf Coast during the winter months is that you won't face the frigid temperatures associated with the northern states. Instead, you can experience a collection of golf courses that remain in excellent condition throughout the dormant season.
Before venturing out in the Winter, you should certainly follow these tips to maximize your time on the course. In addition, you want to ensure you are doing everything possible to be prepared for the golf season to start in the spring.
4 Tips for Golfing in the Winter