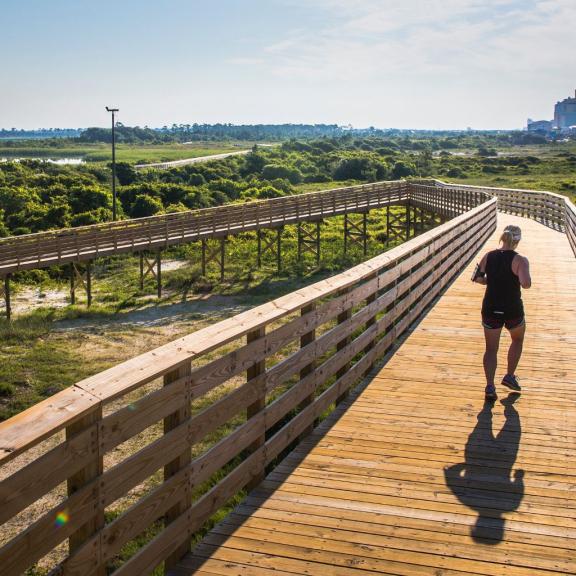 A Runner's Guide to Gulf Shores & Orange Beach
November 9, 2022
Vacations may be for relaxation, but you don't have to throw away your fitness routine while staying on the Alabama Gulf Coast! Beat the post-vacation blues by staying energized and active and soaking in the beauty of nine distinct ecosystems on our scenic trails.  
With endless stunning scenery and numerous trails, it's easy to stay on track during your coastal Alabama getaway. Check out some of these top spots for running (or walking, cycling, and wheeling) in Gulf Shores and Orange Beach.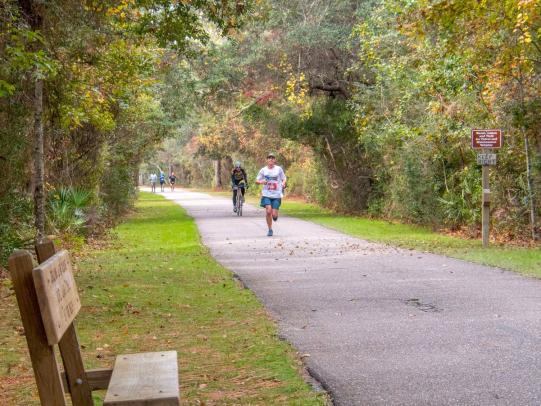 Hugh S. Branyon Backcountry Trail
This 28-mile trail system winds through more than 6,000 acres of Gulf State Park, connecting the cities of Gulf Shores and Orange Beach. Experience coastal Alabama's diverse flora and fauna, where you can potentially see alligators, osprey, and bald eagles. Several restroom facilities and park benches are available along the route. Enjoy a more private-run on this trail system, away from the hustle and bustle of the streets.
The Beach
One of our personal favorites, of course! You've got 32 miles of white-sand beaches to get your steps in. If you're not accustomed to running in the sand, give yourself a little extra time. Run near the water, where the sand is firmer, and enjoy the incredible view. 
For an added calf exercise, pump out a few cardio minutes on the soft sand. We promise a challenging workout here. Few things beat an early-morning run (or stroll) on Alabama's beaches, especially when you follow it up with a great beach breakfast at your favorite Gulf Shores or Orange Beach restaurant.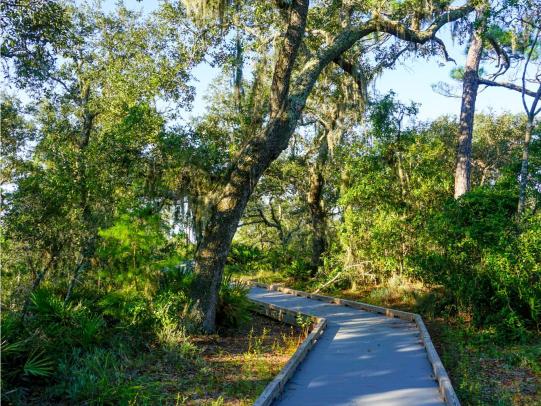 Bon Secour National Wildlife Refuge
These trails are well suited for hiking, but for the off-roader, you can also get in a great workout. The Bon Secour National Wildlife Refuge features four trails of one to four miles each. Various habitats serve as a haven for coastal creatures, such as the endangered Alabama beach mouse and 360 different species of birds. Be sure to bring along a bottle of water and insect repellant for your time on these rustic trails. 
So, lace up your shoes and get to movin' – coastal Alabama is a runner's dream! No matter what time of year, there's a race to be won and a scenic view to enjoy during your stay.