Iowa Snowbird Club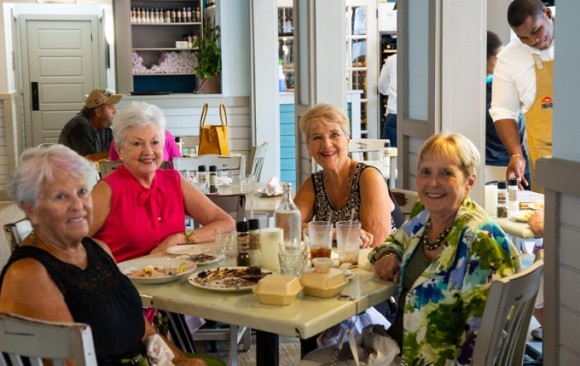 Iowa Snowbirds are invited to attend events held from January through early March 2022. There is no membership fee to join, and all Iowans and their guests are welcome at all club events. Snowbird breakfast dates are scheduled for Wednesdays, January 12, January 26, and February 9 and Tuesday, February 22, and Wednesday, March 9. Reservations are required and can be made on the website (preferred), or by calling Chris and Steve Hedlund at 319-430-4597. Breakfast meetings will be held at the Perdido Beach Resort, 27200 East Perdido Beach Boulevard, Orange Beach. The final breakfast on March 9 will be held at Luna's Eat & Drink, Orange Beach.
Members are encouraged to bring a non-perishable food item to each club event to be donated to the Christian Service Center food pantry.
50/50 drawings are held at our breakfasts and door prizes are awarded. Iowa Club members support various local charities while in the Gulf community such as the fire departments, libraries, the zoo, etc. with the funds netted from these drawings.
The reservation deadline for joining us at the Feb. 1st Trip Down Memory Lane Dinner Show has been extended to Jan. 26. Event details are on the website under the "Happenings" tab.
The last club social will be on Friday, Feb. 25 from 5-7 pm at the Caribe Resort, Bldg. D, 28103 East Perdido Beach Boulevard, Orange Beach. NO RSVP is required. Come in casual attire and bring an appetizer/dish to share and your own beverage.
The Iowa golf schedule and sign-up for tee times are posted on the website (see above).
Club members will want to check the website for updates on club events, sign-ups for club events, and a listing of activities available in the Gulf area.