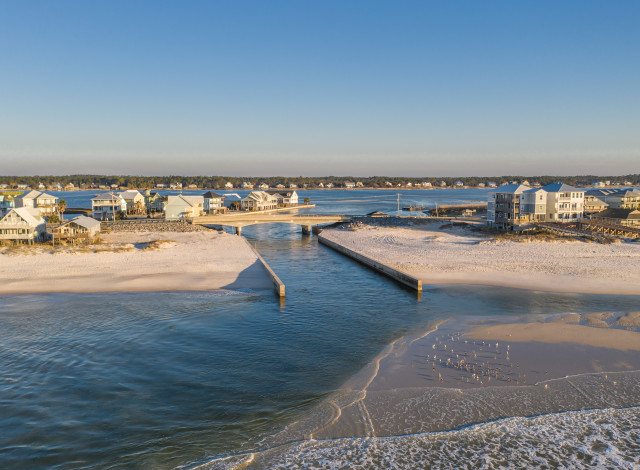 The Little Lagoon Pass Park is a great spot for taking in the sites and accessing the beach. The park is situated directly on Little Lagoon Pass and is perfect for a beach day with the family. Public parking, restrooms, and outdoor showers are available on the north side, and the public beach is across the road. The cost to park is $15 all day.
The Little Lagoon Pass is three miles west of Highway 59 on West Beach Boulevard (Highway 182).
Before you break for the beach, familiarize yourself with our  beach flag warning system and review the rules and regulations for our public beaches. We also ask that you respect our shores and help protect our beloved natural resources during your visit.
Visit Website