Five Tips for Hosting an In-Conference Twitter Chat
January 4, 2019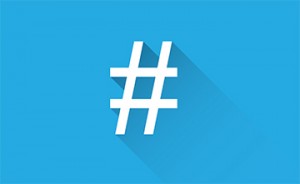 While Twitter Chats can be an effective method to market your event before it takes place, don't underestimate this tool's ability to keep lively conversations going during your scheduled conference. Twitter Chats have become increasingly popular
in event marketing, bringing industry professionals, event speakers and association members together in one corner of the Twitterverse via a specific hashtag.
Typically held to promote an event, product or destination, more and more planners are tapping into Twitter Chats as a way to keep the dialogue flowing between conference sessions. These five tips will help you host your next chat.
Include Twitter Chat details in your registration packets. Incorporate the time, physical location if there is one, and host information. If your keynote speaker or another interesting personality is leading the chat, more attendees may want to tune into the online event. Don't forget to include the hashtag so participants can find the chat online.
Set up a Twitter Chat Lounge. Sure it's a virtual event, but those onsite may appreciate the added comfort and convenience of charging stations, comfortable furniture, and coffee or bottled water. Your Twitter Chat is an event within an event, so be sure to treat it as such.
Set a time limit. Ideally, your Twitter Chat shouldn't last longer than an hour. This is perfect for long breaks between sessions.
Set pre-determined topics and questions. Provide your host with a list of questions to get the conversations started and to keep them heading in the direction you'd like.
Offer prizes. Whether it's gift cards or swag from event sponsors, your participation will likely increase with the added incentive of prizes.
An onsite Twitter Chat can keep your attendees tuned into the conference, generate feedback and ideas for subsequent events, and offer another opportunity for attendees to connect and network with other industry professionals. Do you have tips for in-conference Twitter Chats? Share them in the comment section below.