Four Hot Ideas That'll Be a Hit in Your Convention Swag Bag
January 4, 2019
[caption id="attachment_4674" align="alignright" width="300"]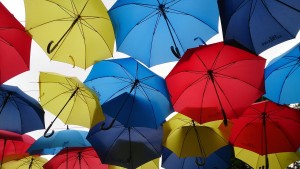 Umbrellas are a great reusable item to add to convention swag bags.[/caption]
Costly mistakes are made when you select bad swag for your meeting attendees. Avoid seeing garbage cans
filled with welcome bag swag by filling bags with items your attendees find useful. Keep money in your bank account and out of trash bins by providing guests with a few quality items rather than convention chotskies.
To discover what good swag is, first you need to know what bad swag is. Items that may have seen their last days include logo stress balls, keychains, paperweights and pens. Additionally, with so many employees encouraged to store data in the cloud or using programs like Google Drive or Dropbox, USB flash drives have lost their appeal.
[caption id="attachment_4675" align="alignleft" width="225"]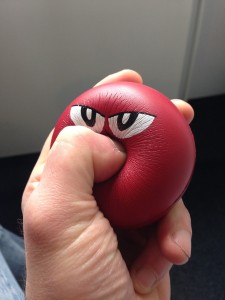 Avoid filling registration bags with items like stress balls and paper weights.[/caption]
Now that you know what bad swag is, here's what your convention attendees do want to find in their meeting registration bags:
The bag. Yes, the bag itself is an important piece of convention swag. Rather than a small throwaway that'll use up space in the garbage can, opt for a reusable tote that your attendees can use to carry their meeting gear. If your meeting is in Gulf Shores or Orange Beach, the tote can also double as a beach bag! Not only are you advertising your brand when you add your logo to the bag, but it gets extra mileage on the beach.
Who doesn't need an umbrella? Help your meeting attendees plan for unpredictable weather. This is a swag item that'll be used again and again.
Reusable water bottles. Get the good ones and don't forget your logo. Encourage attendees to use these rather than plastic cups while at your meeting. It's another part of going green with your meeting facility.
Mobile device chargers. Everyone has different devices, but the USB plug-in is a good place to start. You can even get these with a logo now.
The bottom line for choosing convention swag is to consider your audience, their mode of transportation when leaving the meeting, and what is truly useful to them. Share your ideas for the good, the bad and the ugly convention swag in the comment section below.