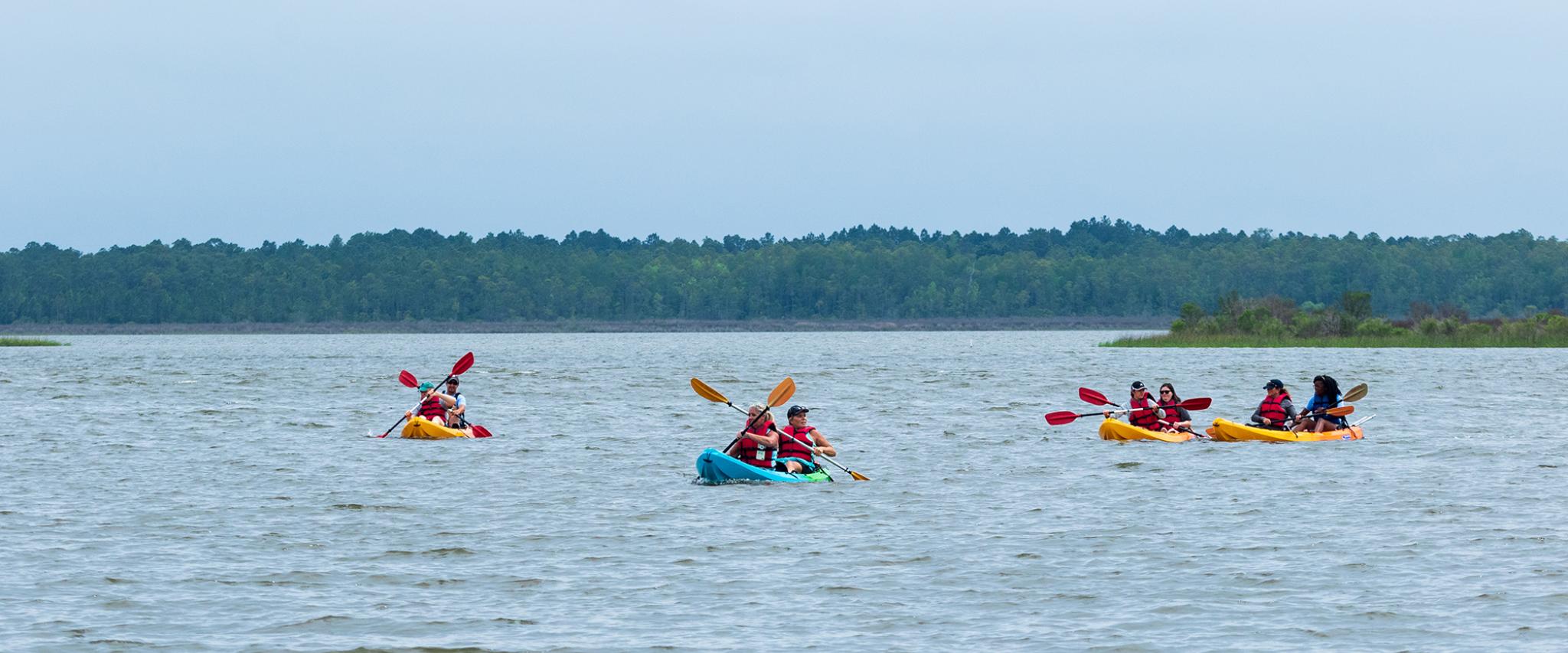 Top 5 Signature Experiences for Meeting Attendees
Take your meetings to the next level by booking one of our Signature Experiences! 
February 13, 2020
These unique, hands-on adventures delve into the history, culture, nature and cuisine of our area and are sure to make your visit unforgettable.
1. Animal Encounter at the Alabama Gulf Coast Zoo: You will experience some of the gentlest and friendliest creatures together in one-on-one, interactive settings that won't soon be forgotten. They will learn about the animals' behaviors, diet and care on this exciting adventure.
2. Dolphin & Wildlife Kayak Experience in Gulf Shores: Your team will be immersed in coastal wilderness in one of the prettiest classrooms on earth. On this three-hour guided kayak experience, attendees will learn about the habitat, history, feeding behaviors, intelligence and communal nature of the bottlenose dolphin and other wildlife.
3. Espionage at Mobile Point: Escape Room: Participants will use their skills to discover clues enabling their escape before being charged with treason at The Espionage at Mobile Point Escape Room. They will also learn about the Battle of Mobile Bay and its impact on the Civil War.
4. Chef's Table at Orange Beach Concierge: Treat your team to an intimate, upscale dining experience and savor a multi-course tasting menu expertly prepared by Chef David Pan.
5. Guided Pier Walk Gulf State Park: Experience first-hand the unique biodiversity of the Gulf on a journey of discovery along Gulf State Park's 1,540-foot pier. Expert naturalists from Gulf State Park's Nature Center will familiarize you with the pier, marine wildlife and the conservation efforts of the park.