Stay Steps Away From the Course on the Gulf Coast
August 6, 2020
There's nothing better than getting more of what you love during your golf vacation. Play more and travel less when you stay at these select properties.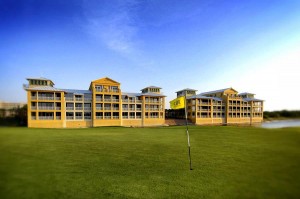 Imagine rolling out of bed and directly onto the green. Does that sound like a place you want to stay? With Foremost Management Properties you can stay right on the course at Peninsula Golf & Racquet Club or Cypress Bend course at Craft Farms Golf Resort so you can spend more time doing what you love and less time in traffic.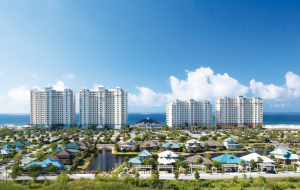 Within walking distance from Kiva Dunes Golf Resort is The Beach Club, one of the luxury accommodations of Spectrum Resorts. This resort not only has championship golf within 2 miles of the facility, but on rainy days its virtual golf simulator will allow you to get in some playing time. Vacasa Alabama is the largest realtor for Phoenix condominiums, all within a short drive from our coastal courses. These gulfside and bayside condominiums will keep your golf group relaxed and entertained with amenities such as a lazy river, indoor/outdoor pools, hot tubs, fitness and more. No matter your budget or golf group size, there will be a property to fit your specific needs. Brett/Robinson Vacations is another coastal favorite, offering 20+ years of experience and variety.  Check out one of their properties in close proximity to one of your favorite courses.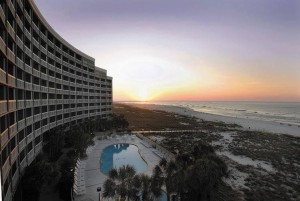 Amenities are also a priority at the Island House Hotel, located in the heart of Orange Beach. Every single room comes complete with a Gulf view, perfect for recapping the day's birdies and stories with your golf buddies.