Four Tips for Planning a Team-building Retreat
April 29, 2021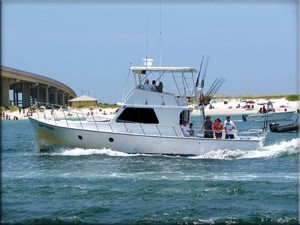 Team building. To many, the term evokes feelings of dread. The thought of getting to know co-workers in a room with four walls for a day or several days just isn't appealing. However, managers know that valuable strides can be made through well-planned team-building events. So, how do you break out of that box of boredom? With a corporate retreat on Alabama's white-sand beaches, that's how. Few things clear the mind and inspire like clear-blue skies and sparkling water. Here are four tips to make the most of these assets for your next team-building exercise.
Reserve a meeting space with a view. Think non-traditional. If you have a small group, a Gulf-front condo with a large living area and balcony will provide the perfect place to begin your morning and evening activities or meetings. Yes, your team may be distracted a little by the view, but let this retreat be as much about relaxing as it is about connecting.
Plan a loose agenda. Ensure there's time for breaks so employees can revive themselves with a walk on the beach or even time to catch up on emails from the day. They will be less stressed when they return to the office if you've scheduled in time for correspondences and light-duty tasks.
While you'll likely include traditional team-building activities in your agenda, sprinkle in activities that are specific to the destination, like Orange Beach charter fishing. Award prizes for the biggest catch, most unusual catch, smallest catch, etc. Make it a competition, but keep it fun and lighthearted. 
Keep them well fed. The sales team at Gulf Shores & Orange Beach Tourism can assist you in finding restaurants with private seating for groups, some with waterfront views. You can also opt to have meals catered. Whatever you do, feasting on fresh, Gulf seafood is a must during an Alabama Gulf Coast retreat.
Do you have a team-building retreat tip? Share it in the comment section below.