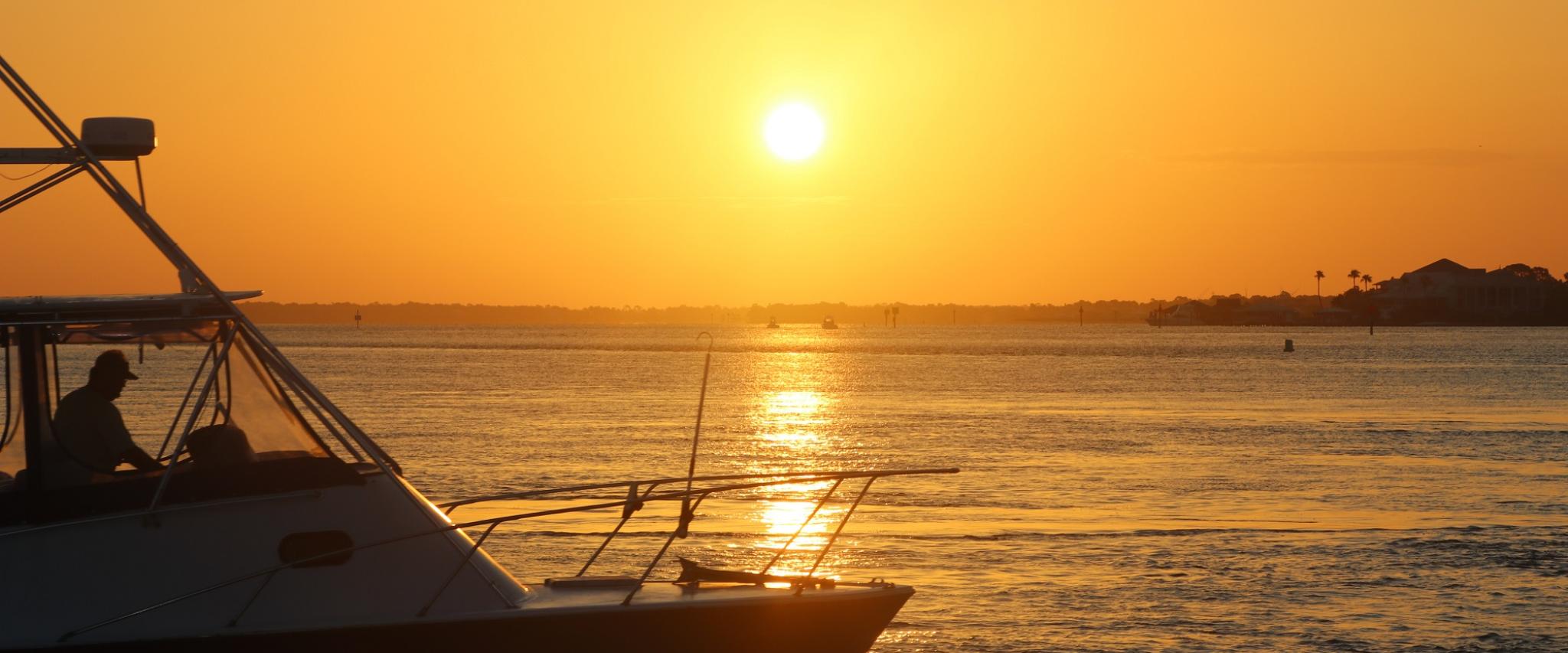 Fishing is a year round sport along the shores of Gulf Shores and Orange Beach.  Here's a list of what's biting and what's in season.

Red snapper season for private anglers will open Friday, May 22, 2020.
Details may be found on the Alabama Department of Conservation and Natural Resources website.
Any Day Spent Fishing is a Good Day!
Gulf Shores & Orange Beach
 

| | | | | |
| --- | --- | --- | --- | --- |
|   Species |   Best time to catch |   Inshore |   Nearshore |   Offshore |
| Amberjack, Greater | Year-round: Peak: May - mid September |   |   | X |
| Bluefish | March - November | X | X |   |
| Cobia (Ling) | March - October: Peak: April |   | X |   |
| Croaker, Atlantic | April - October | X |   |   |
| Crevalle Jack | May to November | X |   |   |
| Dolphinfish (Dolphin, Dorado, Mahi-Mahi) | June - October: Peak: June |   |   | X |
| Black Drum | March - October: Peak: My - June | X |   |   |
| Red Drum (Bull Redfish) | Year-round | X |   |   |
| Flounder ( Gulf, Southern) | April - October | X | X |   |
| Groupers (black,gag,red,scamp,yellowfin) | Year-round |   |   | X |
| Kingfish, Gulf and Southern | May - September | X |   | X |
| King Mackerel | April - October: Peak August - mid September |   | X | X |
| Spanish Mackerel | March - September: Peak: July - August | X | X |   |
| Pompano | March - October: Peak: July - August |   | X |   |
| Sailfish, Atlantic | May - October: Peak: July - August |   |   | X |
| Seatrout, Sand and Silver | May - November: Peak: June - July | X |   |   |
| Sharks | March - November  |   | X | X |
| Sheepshead | Year-round: Peak: March | X |   |   |
| Snapper, Red | Seasonal (changes year to year) |   | X | X |