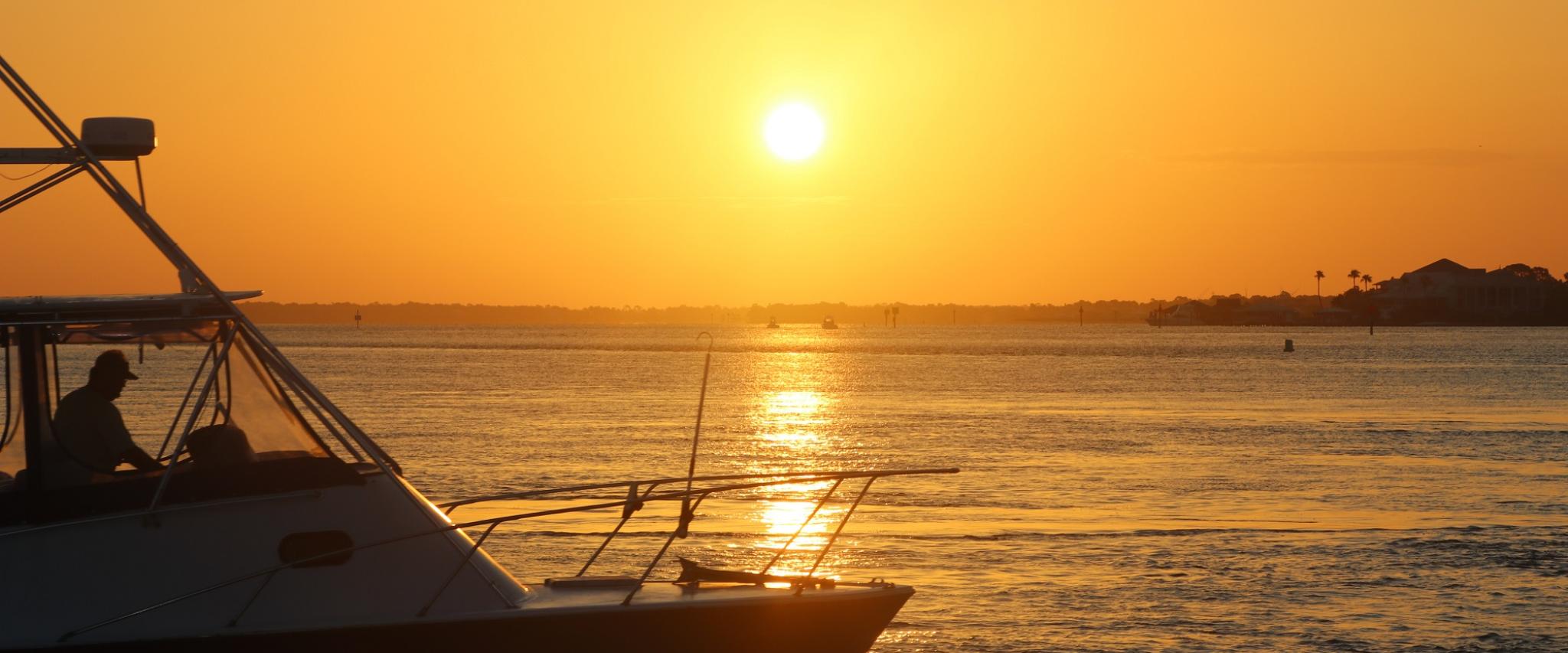 Fishing is a year round sport along the shores of Gulf Shores and Orange Beach.  Here's a list of what's biting and what's in season.
Details may be found on the Alabama Department of Conservation and Natural Resources website.
2021 Red Snapper Season
For recreational vessels, red snapper season opens Friday, May 28 and includes fishing four days each week—Friday through Monday. The season will close when the private angler quota is met. The federal recreational fishing season for charter vessels and headboats is over for 2021. 
2021 Amberjack and Triggerfish Seasons
Alabama state waters and federal waters will open for greater amberjack and gray triggerfish on Sunday, August 1, 2021. The season for greater amberjack will run through October 31, 2021, and gray triggerfish season in federal waters of the Gulf of Mexico closed on September 15, 2021. Recreational harvest of gray triggerfish will reopen March 1, 2022, following the 2022 January and February seasonal closure. Contact any of our charter fishing providers about booking a fishing trip.
Any Day Spent Fishing is a Good Day!
Gulf Shores & Orange Beach
Plan ahead of your fishing vacation to make sure you get access to all of the fish you're looking for. Get insight into the best time of the year to visit depending on the fishing season and where you plan on fishing for it whether it be inshore, offshore, or nearshore. Fishing in Gulf Shores & Orange Beach won't disappoint, as you get access to a variety of different fish depending on the season. Complete your Gulf Coast fishing experience by cooking your catch later in the evening as there are a number of restaurants that will cook your fresh fish for you!

Don't forget to make things easier on yourself by booking a fishing charter and get access to local experts and captains to ensure your catch is plentiful when you visit. 

| Species | Best time to catch | Inshore | Nearshore | Offshore |
| --- | --- | --- | --- | --- |
| Amberjack, Greater | Year-round: Peak: May - mid September |   |   | X |
| Bluefish | March - November | X | X |   |
| Cobia (Ling) | March - October: Peak: April |   | X |   |
| Croaker, Atlantic | April - October | X |   |   |
| Crevalle Jack | May to November | X |   |   |
| Dolphinfish (Dolphin, Dorado, Mahi-Mahi) | June - October: Peak: June |   |   | X |
| Black Drum | March - October: Peak: My - June | X |   |   |
| Red Drum (Bull Redfish) | Year-round | X |   |   |
| Flounder ( Gulf, Southern) | April - October | X | X |   |
| Groupers (black,gag,red,scamp,yellowfin) | Year-round |   |   | X |
| Kingfish, Gulf and Southern | May - September | X |   | X |
| King Mackerel | April - October: Peak August - mid September |   | X | X |
| Spanish Mackerel | March - September: Peak: July - August | X | X |   |
| Pompano | March - October: Peak: July - August |   | X |   |
| Sailfish, Atlantic | May - October: Peak: July - August |   |   | X |
| Seatrout, Sand and Silver | May - November: Peak: June - July | X |   |   |
| Sharks | March - November  |   | X | X |
| Sheepshead | Year-round: Peak: March | X |   |   |
| Snapper, Red | Seasonal (changes year to year) |   | X | X |