How to Use Periscope for Your Event
August 16, 2018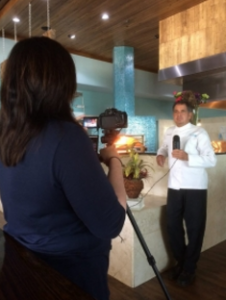 If you're looking for a new way to connect to your association members and potential conference attendees before and during your next Gulf Shores and Orange Beach meeting, consider adding Periscope broadcasts to your digital marketing plan. Periscope is a live-streaming video app that was purchased by Twitter in early 2015 and continues to grow in popularity for both professional and personal use.
Once a user creates a video using the app, it is automatically shared to their Twitter followers. Periscope videos remain available for 24 hours and then the broadcast is removed from the app. However, you can download your videos before they expire and redistribute them at a later time. These work well for use in marketing future events.
Make the most of your Periscope videos with these tips:
Give your video a compelling title. Make it easy for followers to know what you'll be broadcasting.
Use hashtags in your title. This makes it easier for both followers and non-followers to find your Periscope videos.
Turn on the location tagging option to gain interest of those who are looking for videos in a particular geographic location.
Promote your Periscope videos on other social networks. Share links to your videos on Facebook and even LinkedIn.
Respond to comments as they happen. Acknowledge and respond to comments out loud on live broadcasts. This makes your audience a part of the event.
Have you used Periscope in your event marketing? Share your thoughts in the comment section below.