Three Ways to Use LinkedIn
January 18, 2016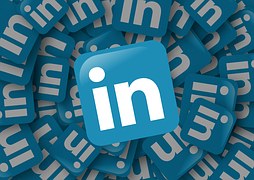 In past blogs, we've discussed why you should be on LinkedIn. It's not only for those seeking employment. The social network is where professionals go to talk and share ideas.
How else can you take advantage of LinkedIn? Let us suggest three ways to use this network in your day-to-day duties:
Connect with groups. Search for groups focused on the interests you'd like more information about, or even those you consider yourself an expert in. Gain valuable insight to help you grow professionally, while providing information to others as well.
Establish yourself as an expert. Build your professional credibility by regularly posting blogs, tips and insights. You don't have to have a website of your own to post blogs - you can post them directly to LinkedIn and share them out with your connections and interest groups.
Many people choose to do business with those they know. While LinkedIn is an ideal place to make connections for your career, it's also a good place to find vendors you'd like to do business with. Gulf Shores & Orange Beach Meetings connects with hundreds of meeting planners and professionals on this network. Follow along to learn more about options and offerings for planners on the Alabama Gulf Coast.
How are you using LinkedIn in your professional life? Share your thoughts in the comment section below.