New Website Makes Planning Beach Meetings Easy
October 13, 2017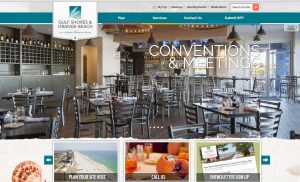 After much planning and work, the new Gulf Shores and Orange Beach meetings website has been revealed and is live! On the site, you'll find information on what we do and where we're going. Our team listened to meeting planners to craft a site that reflects what you want, but also builds upon technology capable of addressing future needs.
While there are a host of things you'll love about the new site, we've listed three that will help meeting planners with your next great meeting on Alabama's white-sand beaches.
Plan. Our expanded Plan section offers information on networking opportunities, area features, travel information, accommodations and even testimonials to help you make your decisions. A photo library shows you and your attendees just what's in store for an upcoming meeting.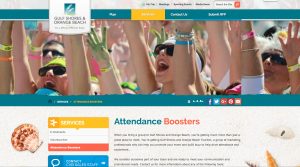 Services. In the Services section, you'll find Attendance Boosters. These are ways we can help or things we can provide your team to encourage attendance for your Gulf Shores and Orange Beach meeting. These include use of promotional photos and videos, electronic postcards, itinerary planning and more.
Contact Us. We believe the first step to a great partnership is getting to know each other. On our Contact page, you can put a face with a name and learn about each of our team members' experience and how we can help you. We're in this for the marathon, not the sprint, and we want to build lasting relationships with our meeting planners.
Our website is where the flip flops meet the boardwalk and the planning begins. Browse the new site and let us know how our team can help you plan your next Gulf Shores and Orange Beach meeting.