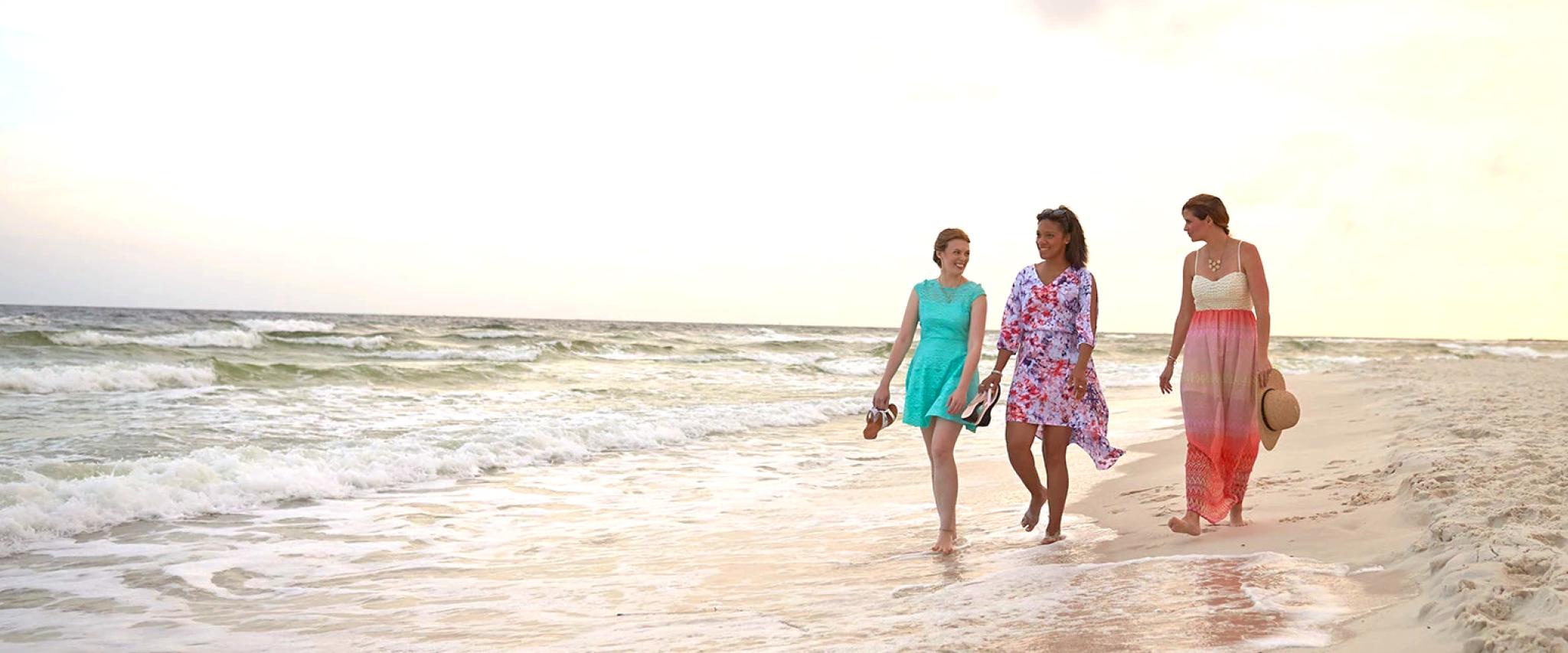 A Girlfriend Getaway to Write Home About (or Not)
Your guide for planning a girlfriend getaway to Gulf Shores and Orange Beach.
March 16, 2021
"Want to plan a girls' trip to celebrate your big birthday?"
"Definitely, where should we go?"
"I don't care as long as there is a beach, spa, and drinks!"
"What about that place you went to in Alabama last year? That looked so cool."
Don't all girlfriend getaways get planned over text these days? When you are trying to bring together old (as in "long-time") friends that live in different states and have busy lives, sometimes that is just the way it happens. And it was this conversation that spurred my friend of 25 years and I to finally plan that girls' trip we have been thinking about for years.
After relaxing on the sugar-white sand beach, it was time to set sail for a sunset catamaran cruise with Sail Wild Hearts. Not only were the views spectacular, the staff was friendly, the BYO booze was flowing, and we even spotted a few dolphins (and a marriage proposal) along the way.
We ended our first night at the legendary Flora-Bama roadhouse. Singing our hearts out to "Sweet Home Alabama" in the famous bra room to a live band may or may not be something we were writing home about (or posting on social media!). But at the end of the night, I was ready to shout "Roll Tide!" with the best of them.
If you want to be active the next morning, I'd highly recommend a kayak tour with Coastal Kayak Excursions. It's a fun way to spend some peaceful time on the water and enjoy reconnecting with your best girlfriend. If the beach is on the agenda, pick your spot in the sand or stop by one of the beachside restaurants or bars. One of our favorites was The Hangout. Where else can I listen to live music while sipping a Shark Attack cocktail and jumping into a bubble party?