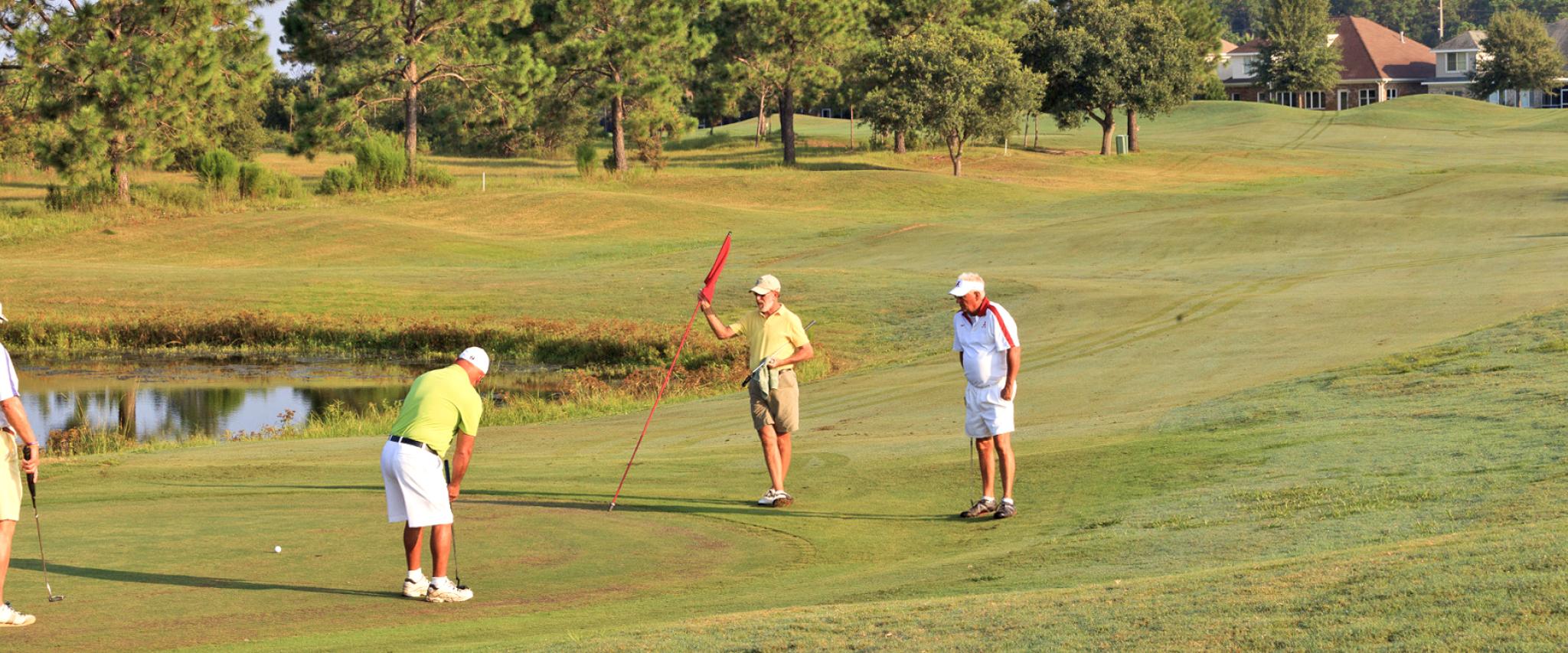 6 Ways to Stay Cool on the Golf Course this Summer
Avid golfers in the South know the fun (and potential challenges) of playing golf in coastal Alabama during the summertime.
April 15, 2019
Given a great sub-tropical climate, outdoor activities such as golf can be enjoyed year-round. However, when the mercury starts to rise, you'll want to be prepared for warmer weather while on the greens. We've got some ideas to beat the heat during your summer Gulf Shores golf game.
Cool Down on the Golf Course
1.) Beverage carts are your friend. Stay hydrated with ice cold drinks and remember to drink plenty of water before playing. Don't wait until you're thirsty to reach for that drink. Be proactive.
2.) Cold towels are available at some golf courses. Take advantage of them or bring your own from home. Wet them and wear around your neck. It's surprising how effective they are in keeping you cool.
3.) Wear light-colored clothing for some help with the heat and choose moisture-wicking shirts for added comfort. When shopping for golf gear, look for clothing that is breathable to help keep you cool during those summer months on the greens.
4.) Wear a hat to keep the sun off of your face and don't forget sunscreen.
5.) Some courses, like Peninsula Golf & Racquet Club, offer not only icy, scented towels to help you stay cool, but they also serve chilled apples for a fantastic treat during your round of golf.
6.) And, of course, the best way to beat the heat is by booking an early tee time. Take advantage of golf courses that offer advance tee times, and if you're headed here on vacation, reserve your tee time before you ever leave home.
Don't let summertime beach temperatures cause your game to melt away, use these tips and play like a champ while chillin' like a local.