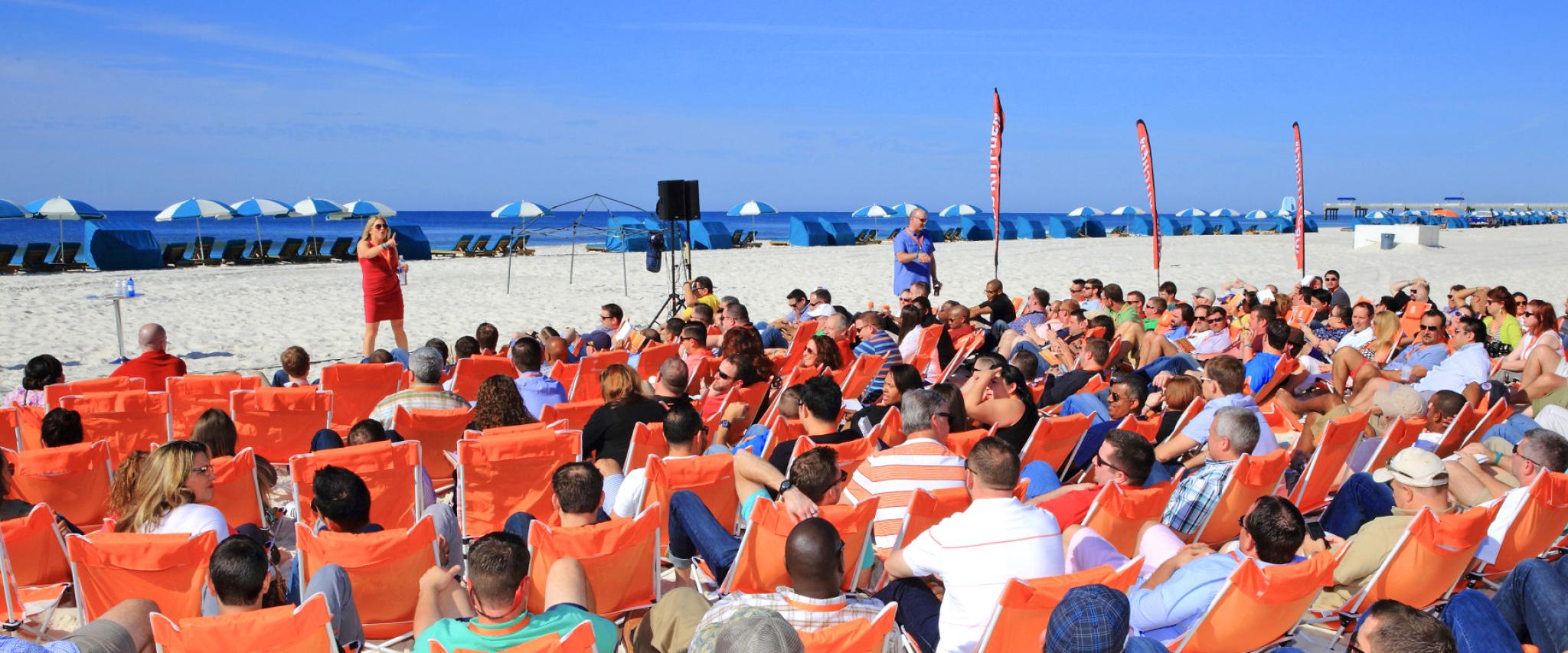 Answering the FAQs about planning a destination meeting in Gulf Shores and Orange Beach
Planning a meeting trip for multiple associates and their families can be stressful, but we are here to help. 
February 26, 2019
How will my attendees get to Gulf Shores and Orange Beach? This is a common question, so we have prepared a Getting Here guide to help make their travel plans stress free.
Will my board be impressed? Yes, they will be impressed. Gulf Shores and Orange Beach offers unique dining, shopping, boating, beaching, golfing and endless activities. The cities provide more than just beach life, but the opportunity to meet on our amazing beaches creates high interest!
What will my attendees and/or their guests do during downtime? Our website includes information to help them discover area activities for all ages, whether participants are traveling solo or with families. A number of tour companies offer a terrific view of the Alabama Gulf Coast from land, water or sky. Beaches encourage relaxation as guests sink their toes in the sand between meetings. Charter fishing and golf provide great team-building activities.
For more information, including answers to specific questions, contact us at [email protected].