Remove All Belongings From the Beach Each Day
Leave only footprints on the beach by removing all belongings, including toys, chairs, tents, coolers and blankets, by sunset each day. Doing so prevents them from being swept into the water and keeps our beaches clear for nesting sea turtles and rescue personnel. Please note that any items left on the beach before sunrise or after sunset will be discarded by beach patrol.  
Keep Pets Off the Beach
While pets are welcome at many places in Gulf Shores and Orange Beach, they are prohibited from our beaches. If you want to bring your four-legged friend along to your vacation adventures, check out all of the pet-friendly spots in the area.
Recycle 
Recycle when possible and use reusable products such as grocery bags and water bottles. This is an easy way you can help keep our community healthy. The less garbage that goes into landfills, the better. 
How Did Leave Only Footprints Get Started? 
Around fifteen years ago, community leaders realized we had a serious problem. The sea turtles weren't nesting like they used to, and birds were so comfortable around humans, they got bold, sometimes taking food right out of peoples' hands. The harmony of our local sea life and wildlife was imbalanced. We were met with a challenge on how to balance beach fun for people with a healthy ecosystem for wildlife.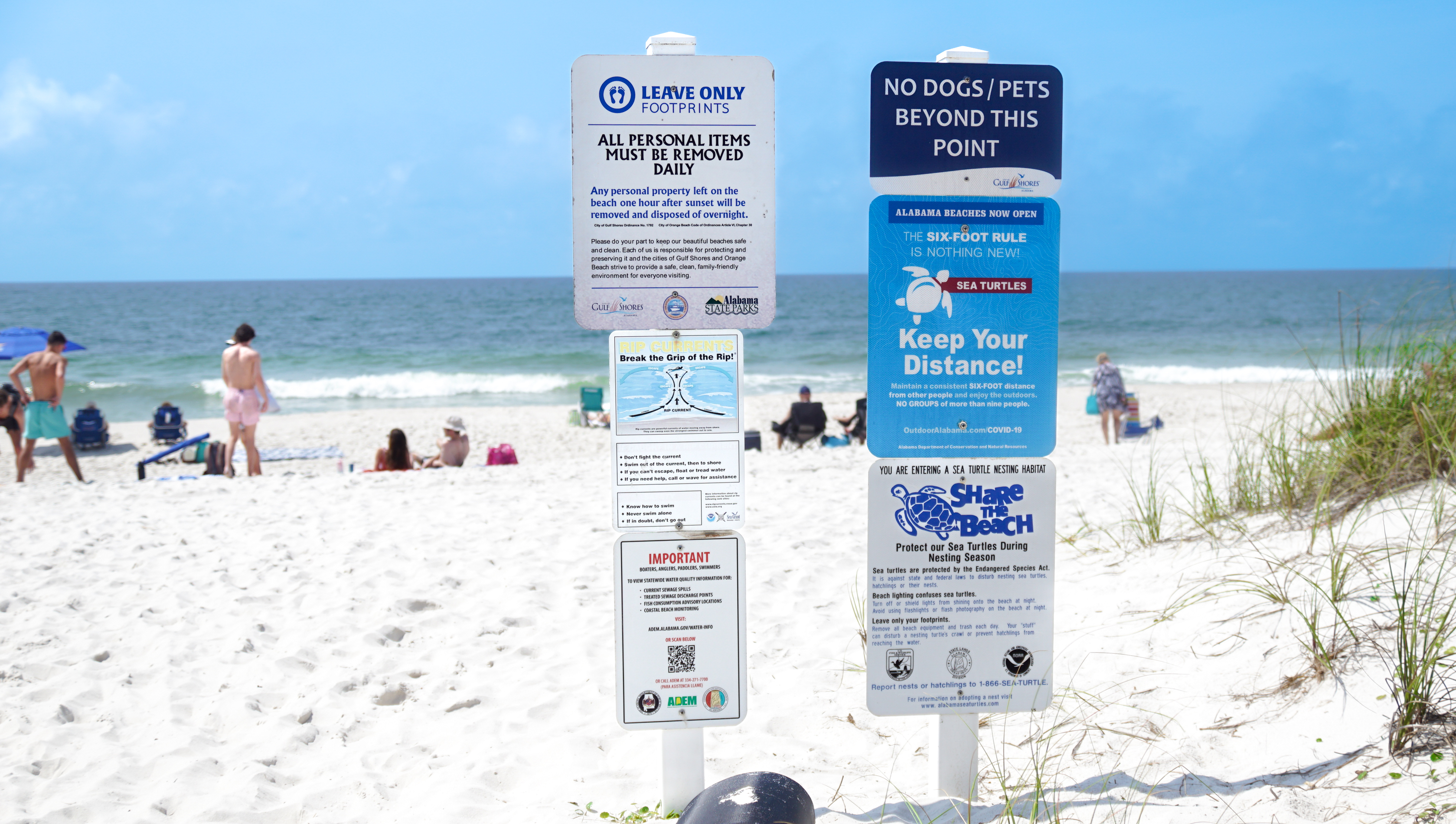 Every year, more than six million people visit Alabama's beaches to vacation and enjoy our white-sand beaches, amazing fishing, water sports, shopping and the many other activities our destination offers. Practicing responsible tourism when visiting Gulf Shores & Orange Beach is vital to keeping our beaches in the pristine condition we all enjoy today.
Together, our two communities, area business and concerned citizens organized in 2007 to create a beach sustainability program to protect our valuable natural assets. In 2015, the Beach Litter program was added to further protect the health and safety of the beach, surrounding waters, animals and, of course, beachgoers.
The Success of Leave Only Footprints
The program has been a huge success! Local hotels, condos and businesses have all pitched in, promoting the program with flyers and pamphlets to educate guests. Staff and volunteers have committed to preserving the beach through several initiatives. Additionally, eco-volunteers have done an amazing job to protect the dunes and sea turtle nests. The whole community has rallied around healthy beach living, and there has been great progress.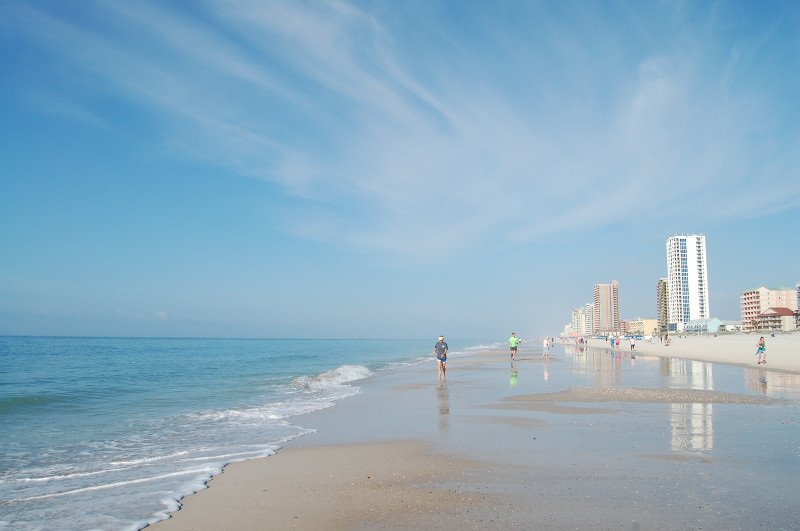 In 2016, the area earned two noteworthy awards: The Alabama Tourism Department Partnership Award commends the successful partnership between the Leave Only Footprints initiative with the cities of Gulf Shores and Orange Beach. It recognizes the importance of the campaign on sustainability, protection of valued natural resources, and continued tourism success. The Alabama PALS Governor's Award recognizes the commitment to litter control, recycling, local cleanup efforts, environmental education and volunteerism. Visit our responsible tourism page to learn more ways to help sustainability efforts.