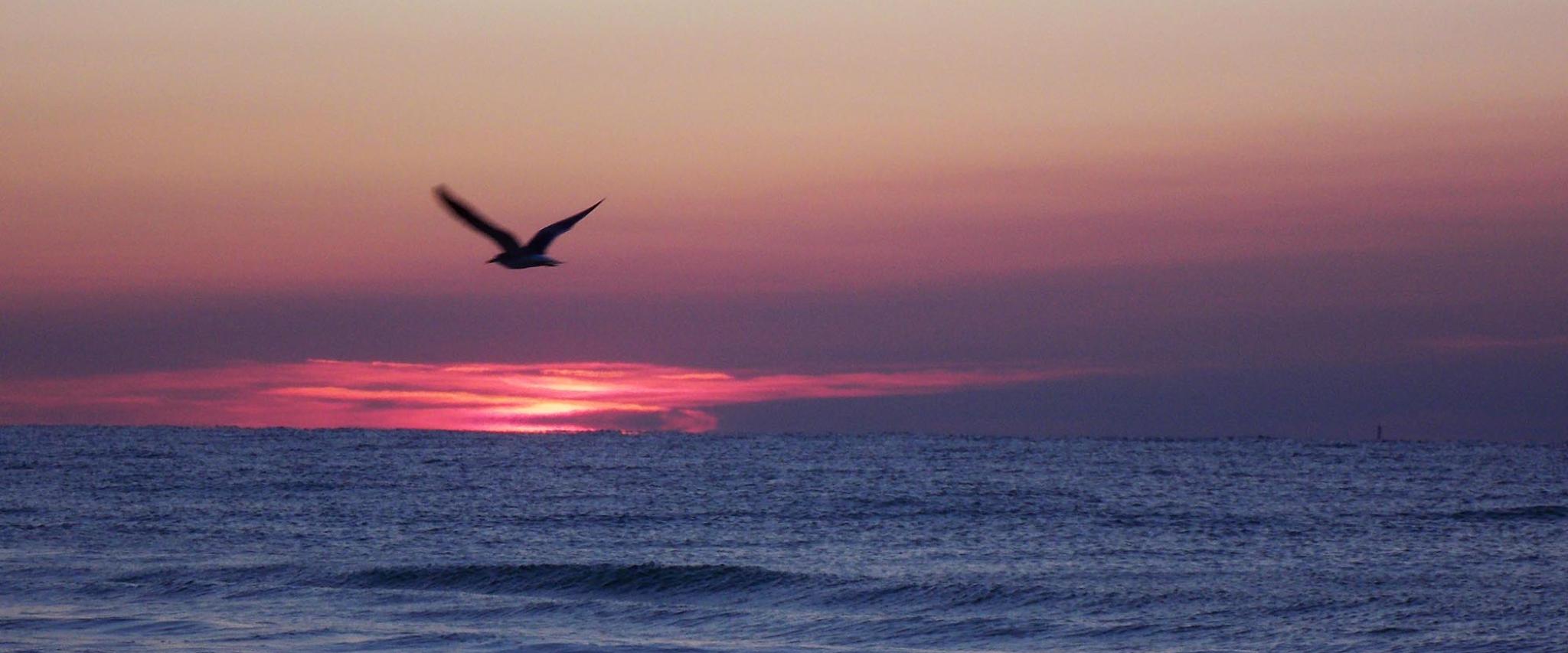 Top 6 Places to Play in the Sand in Gulf Shores and Orange Beach
#GSOBsports tip: If you're in walking distance, great! If not, we recommend carpooling with your teammates to reduce traffic and parking costs. 
August 21, 2019
When you're heading to the Alabama Gulf Coast for sports travel, the beach is likely top-of-mind. Whether you are staying beachfront or not, there's no need for you and your teammates to play in the same place in the sand each day. Below are five of our favorite beach areas in Gulf Shores and Orange Beach. 
1. Gulf Place (Gulf Shores Main Public Beach)
Gulf Place recently completed a $15 million revitalization project that brought improved accessibility, parking, showers and restroom facilities, plus a new 20-foot-wide promenade. A beach safety office is now located on site and two access mats were installed on the east and west ends of the property. Volleyball nets, a large green space and the classic Gulf Shores restaurant The Hangout can be found where Highway 59 meets the beach.  
2. Lagoon Pass Beach
Located 2.9 miles west of Gulf Place in Gulf Shores, the recently renovated Lagoon Pass Beach provides a parking area, showers, a restroom facility and a new 300-foot fishing pier. Swimmers may prefer the calm, flat waters of this beach on the lagoon side of the highway. Enjoy wading or floating in these shallow waters – but please keep in mind that there is no lifeguard on duty, and the current can move swiftly as the tides shift in and out. Always heed the posted beach flags wherever you visit. Lagoon Pass Park is also an optimal place to watch the sunset. In the summer, watch the sun go down over Little Lagoon, and in the winter, it sinks over the surf. Here, you can have two different beach experiences without having to move your car. When you're ready to play in the more active surf and waves, simply walk south of the bridge, and you'll be greeted by an expansive beach and the gorgeous Gulf of Mexico.
3. Gulf State Park Beach Pavilion
Just west of The Lodge at Gulf State Park is the gorgeous Gulf State Park Beach Pavilion, featuring ample parking, a covered pavilion, air-conditioned restrooms, private showers and a large fireplace for when the weather gets cooler. This area may be rented for large parties, which makes it the perfect venue for celebrating the big win with your team. Interactive displays west of the pavilion at the Interpretive Center encourage families to learn about ecotourism, including the nine distinct ecosystems found within Gulf State Park.
4. Romar Beach in Gulf State Park
Romar Beach is a Gulf State Park beach access located 6.8 miles west of Highway 59. It's a great spot to watch local surfers carve the waves and enjoy the white-sand beaches among smaller crowds. Always pack in what you pack out, here and wherever you go. Fill in any holes after you dig them and bring a bag for your trash.
5. Cotton Bayou in Gulf State Park
Cotton Bayou in Gulf State Park is situated where two main roads intersect – Highway 182 and Highway 161 – making it very easy to locate when driving in Orange Beach. It's a short and pleasant walk down the beach to the Gulf State Park Pier, and there is a paved parking area with showers and restrooms on-site.
6. Alabama Point East in Orange Beach
Alabama Point East is located at Perdido Pass, beneath the Perdido Pass Bridge in Orange Beach. The long boardwalk to the beach provides access to the Gulf of Mexico, or instead, walk across the sand and set your beach gear down in front of the swift-moving waters of the pass. It gets deep very quickly here in the pass waters, and since it's a major channel for boats, we recommend extreme caution when swimming here. However, the waters are gorgeous and clear, and this can be an excellent spot for snorkeling.
No matter what stretch of our beautiful 32 miles of beaches you spend your time on, you are sure to enjoy a day of relaxation and fun.