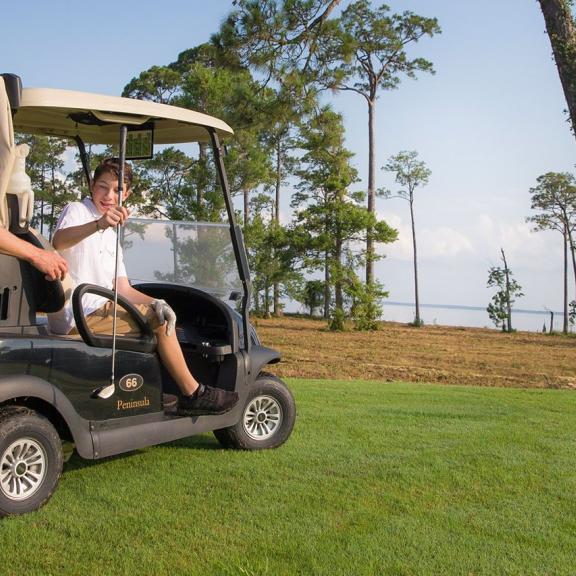 Coastal Alabama Golf Packages Make it Easy to Plan Golf Trips
Golfing is easy on the Gulf Coast.
March 31, 2020
If you've ever tried to plan a golf trip, you know it can be as challenging as navigating that 7th hole sandtrap. Scheduling tee times, finding the right place to stay, and navigating transportation is a lot of work for a trip that's supposed to be relaxing! On the Alabama Gulf Coast, we're all about giving you a trip that's easy, breezy and full of fairways. That's where Coastal Alabama Golf comes in.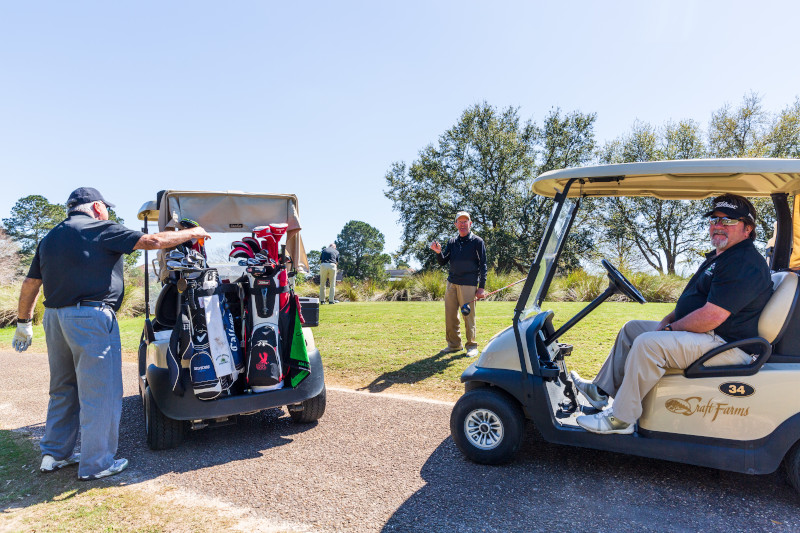 Golf packages give you everything you need to plan the ultimate golf experience in one easy package. From games on the best courses to luxury stays in a Gulf Coast vacation rental, Coastal Alabama Golf creates packages that get you from the couch to the chip shot, stress-free. They can't make the game any easier, but they can make getting there as comfortable as a 9th hole breeze. 
Here's how a Coastal Alabama Golf Package makes it easy to plan your golf trip.
Coastal Alabama Golf partners with the best golf courses on Alabama's beaches to create your perfect golf experience. Their golf packages include courses like Kiva Dunes, the #1 rated golf course in Alabama; the award-winning Peninsula Golf and Racquet Club; and the stunning fairways at Craft Farms - Cotton Creek, designed by Arnold Palmer himself. Each course is technically challenging and beautifully designed to give you a great game, every time. 
Easy golfing year-round
If you're visiting during a popular golf season like spring or fall, the best tee times can be hard to come by. Not to mention finding a convenient rental. Who wants to stay miles away from the course? With a golf package, you don't have to worry about either. Scheduled tee-times and nearby accommodations get you out of the lines and onto the green - when it's convenient for you! Plus, seasonal deals like the spring golf package get you the best prices at the most popular courses, even during the busy season. 
Coastal Alabama Golf has partners throughout the Alabama Gulf Coast to provide you with the perfect accommodation at the best possible rate. Looking to golf non-stop? Luxurious rentals right on the best courses mean you never have to leave the green. Allowing some time for beach breaks? A beachfront condo puts you right on the sand - while still being within minutes of your favorite course. Booking through a package means discounted rates, stress-free booking, and the best locations. No matter what your group's size or style, a golf package helps you play and stay on the beautiful Alabama Gulf Coast. 
Whether you're bringing your friends or the whole family to the fairway, a custom golf package can build the perfect golf experience to suit your trip. From luxurious lodgings to tee times on the best courses, they'll craft a plan to cover any obstacles you may come across - so you can worry about planning your swing, not your trip. But they can't do anything about the sand traps - you'll have to tackle those yourself. 
Come for the golf, stay for the lifestyle. If you're coming to golf, be sure to plan some time to experience everything the Alabama Gulf Coast has to offer! Download our vacation guide to make sure you get the fairways and the fun.