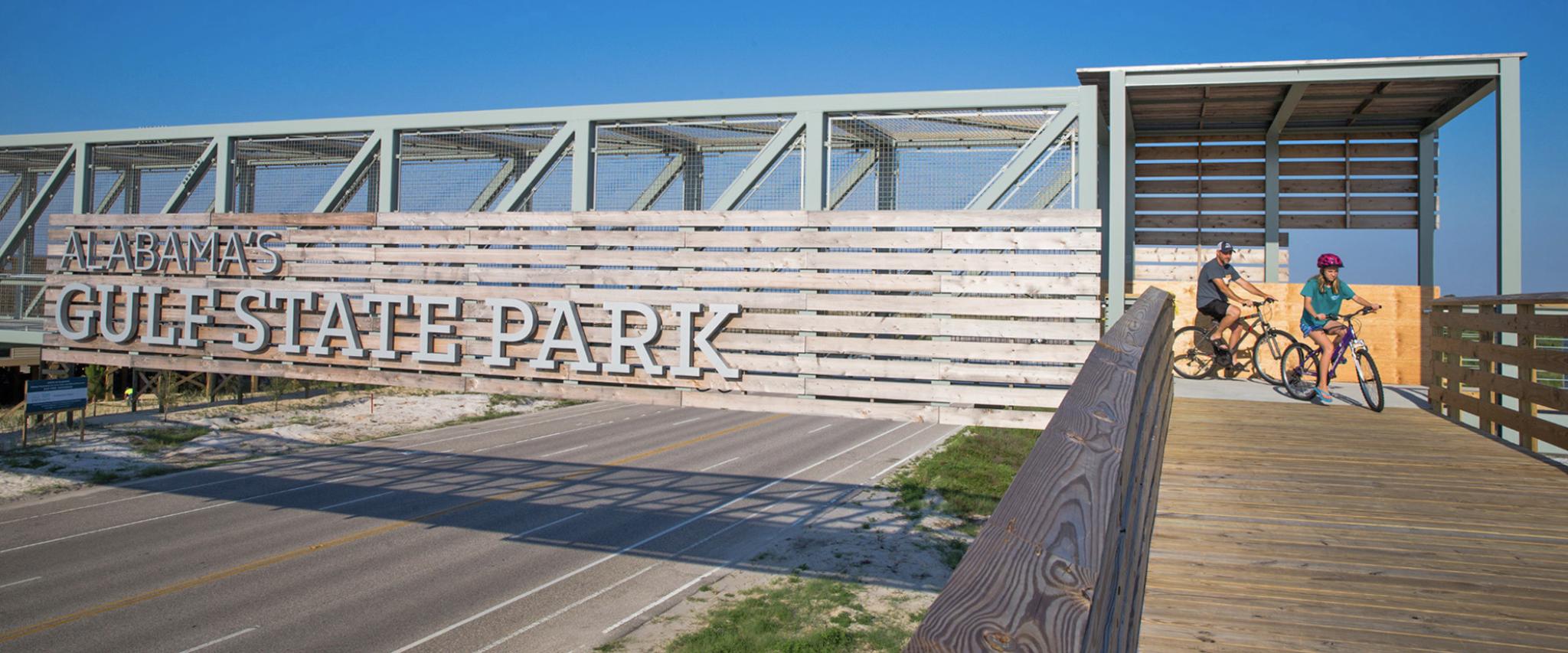 Dad's View: The Beach by Land, Air, Water with Kids
If I got my way when visiting Gulf Shores and Orange Beach on our fall vacation, I'd plan an entirely different itinerary for our kids than mom. I'm all for sand in our toes, salty skin, and sun-baked cheeks, but I also don't want to miss out on the adventures these beautiful locations provide.
June 26, 2019
Let the criticisms fly, but I don't like to sit on a beach chair when I relax. I sit way too much already on the job; I want to be up and about - taking in my vacation doing all the things I never would in my regular routine.
So, if you were to ask me, and I know you were about to, I'd create our own agenda tackling fun by air, land, and sea.
BY AIR
Come on kids, it's time to face your fears, dare to fly, and ride the tops of trees. I'm talking about the Hummingbird Zipline Course at The Wharf in Orange Beach. For my family, I love to provide life lessons in our daily routines and what better way to talk about self-talk and confidence building than being 110 feet in the air and hurling down a steel cable?
For my daughter and I, the event sort of backfired as it was me who gave himself audible pep talks stepping off the towers into the abyss. I'm rather sure my daughter's squeals were louder than mine… just positive that's true.
BY LAND
Cruising the backchannels of marshlands and nature preserves were far more fun than I'd even hoped they'd be. Thanks to Beach Bike Rentals we hopped on our beach bikes and rode across wooden bridges, trails, and roadways as we stopped periodically to observe the beauty, look for alligators (never did see one), and stroll through a little museum.
It was more than a bike ride, it was beauty and nature filling our day, distracting us from the fact that we were actually exercising in the most tranquil and entertaining fashion.
BY SEA
Then it was boarding a large pontoon boat with Coastal Kayak Excursions, getting whisked away into the backwaters of the bay where we disembarked from the boat for kayaks of our own. Gliding through the waters at dusk, we saw dolphins in the distance, exotic birds all around, and enjoyed the peaceful sounds of a paddle gently stroking through the waters.
It was here where we learned of the bay's secrets and viewed the sights unknown. Hidden in the tall grass were paths of waterways, unchartedunchartered and serene. Kissed by the afternoon sun, we relish our cruising underneath the golden glow.
Say what you will, I know the beaches are amazing. But if this daddy had his way, his kids would all be telling tales of lessons learned, adventures explored, and experiences never pursued back home.
And yet, we'd all still go home with sand in our toes, salty skin, and sun-baked cheeks.