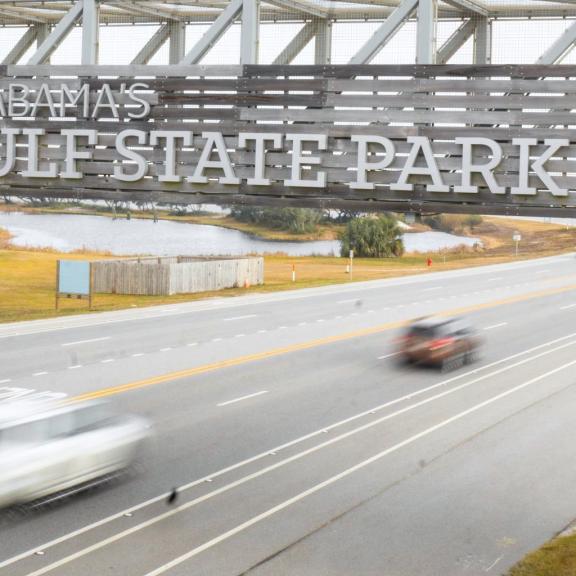 Ways to Get Around
In Gulf Shores & Orange Beach
Transportation can be one of the trickiest parts of planning a trip.
April 4, 2023
If you aren't driving to our beautiful beaches, you'll need a way to get from place to place, or you'll risk missing out on anything not within walking distance of your accommodations. In a place as picture-perfect as the Alabama Gulf Coast, that's a risk you just can't take! 
Luckily, you don't have to. Gulf Shores and Orange Beach aren't just tourist-friendly; we're transportation-friendly, too! Our area offers many ways to get around, allowing you to explore our beloved destination without stress.
Getting Around the Area
Once you've arrived, you'll want to experience the many attractions and sights Gulf Shores and Orange Beach offer. Luckily, our big beach destination is relatively small, and getting from one place to another can be a walk in the park, depending on the season you visit. With some simple planning, you can reserve a ride that transports you easily across our shores.
Ridesharing
If you don't want the expense of a rental car, ridesharing is an alternative way to travel around the area that's safe and affordable. Uber and Lyft operate in Gulf Shores and Orange Beach. To use their services, download the company's app and request a ride to your desired destination. A driver will pick you up right outside your accommodations and take you where you want to go.  
Biking
Biking is a fun way to get around our destination if you prefer to ride at your own speed. There are seven miles between Gulf Shores and Orange Beach, many of them meandering through the scenic trails of Gulf State Park. If you want to traverse the park, grab a bike from the free bike-sharing program and hit the trails. There are also roadside paths and sidewalks throughout the area. Even the main beach boulevard is lined with biking lanes, offering easy access to shops, restaurants, attractions, and beach access points. You'll have no trouble reserving your ride, thanks to various bike rental companies across the area. 
​Now that you've planned your transportation, discover fun things to do and fantastic places to stay on Alabama's beaches!