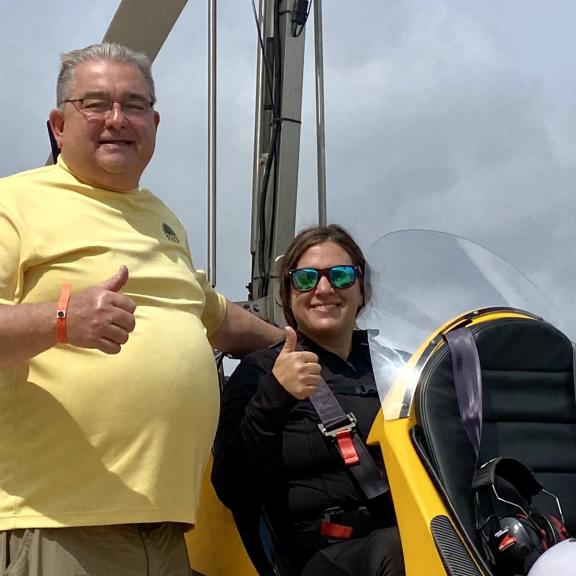 My Father/Daughter Visit to Alabama's Beaches
When my dad found out I was interested in visiting Gulf Shores, he immediately volunteered his services as my adventure sidekick and additional driver.
June 4, 2021
If you enjoy exploring on two wheels, the Hugh S. Branyon Backcountry Trail is a MUST! The Gulf State Park has a free bike-share program that allows you to experience nine distinct ecosystems through 26 trails, on 28 miles of paved trails. All you have to do is download the Bloom Bike Share App for access to borrow one of the 50 bikes that can be used for free for up to three hours at a time. Pickup spots for the bikes are near Woodside Restaurant and the Gulf State Park Pavilion. While you're on the trails, be on the lookout for the eagle's nest and "Lefty the Alligator" along the way.
If you prefer to keep both feet on the ground, another option is to relax on a 52-foot Hawaiian catamaran during a Sunset Sail with Cetacean Cruises. The highlight of our evening was observing several dolphins swim and play within viewing distance of our boat. 
During your visit, stop by Big Beach Brewing Company to toast the day with a local brew and reminisce about all of your unforgettable adventures in Gulf Shores. 
My dad and I had such a great time in Gulf Shores. Now we understand why it's such a wonderful multi-gen vacation destination that families return to year after year.