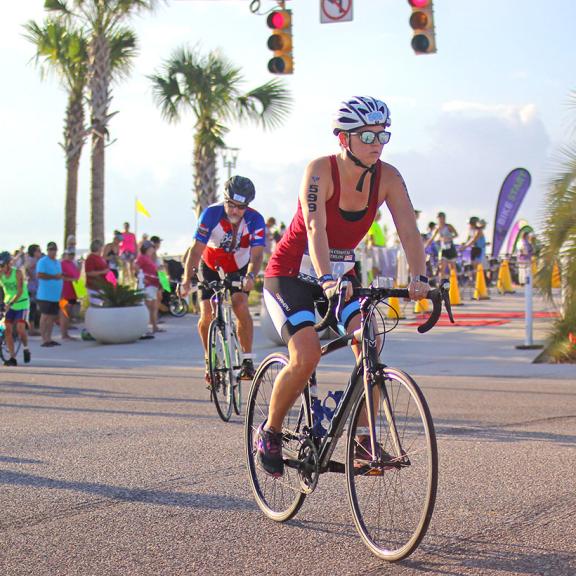 Play on Alabama's Beaches All-Season
Gulf Shores & Orange Beach
Winter, spring, summer or fall: the perfect time to play some ball . . . Or tennis, or golf, or even a run a marathon.
September 21, 2020
Year-round mild temperatures make Gulf Shores and Orange Beach a "hot spot" for all kinds of sporting events throughout the year. Let's start planning your SPORTcation!
Summer
On most summer weekends, you'll find volleyball nets lining the main beach as junior beach volleyball players from all over the country come and compete on the beautiful beaches. Gulf Shores and Orange Beach is also home to the USSSA Global Sports World Series for baseball and softball, where hundreds of players and their families travel to compete with some of the best teams in the country. Summer sporting events at the beach allow families to travel for tournaments AND extend the trip into summer vacations, making the beach an ultimate summer sporting destination.
Fall
As the temperatures begin to fall, autumn means you'll find racers from all over gearing up for popular runs and triathlons in Alabama's coastal communities. Fall also typically brings events like the SEC Women's Soccer Tournament and the NAIA Women's Soccer National Championship. The Orange Beach Sportsplex has been home to many large tournament series since 2003. The Sportsplex offers baseball fields, softball fields, soccer and football fields, as well as running courses by way of the Gulf State Park Backcountry Trail at the complex. It's conveniently located near main attractions and accommodations, making it a great spot to host your sporting event. Late fall temperatures average in the 60s to low 70s, proving it's a great time of year to host outdoor sporting events here on the island.
It's easy to see why Gulf Shores and Orange Beach host so many sporting events throughout the year. With mild temperatures, quality facilities and accommodations to fit any size group and budget, we are your all-season sports destination.