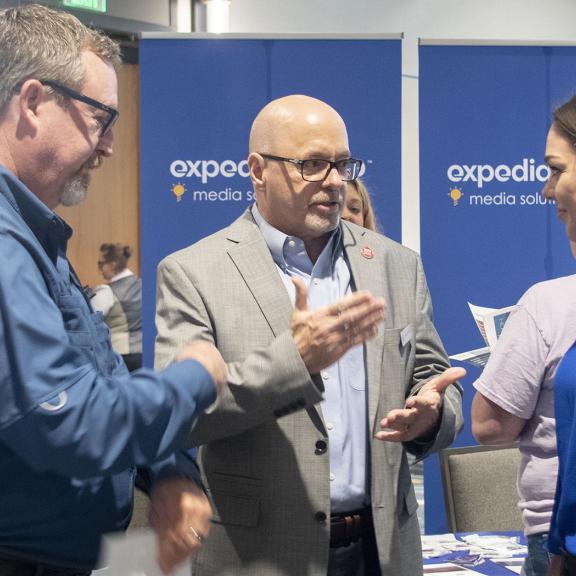 Making the Most of Your Conference Hashtag
Gulf Shores & Orange Beach Sports Commission
October 10, 2019
Hashtags are a buzzword and a legitimate marketing strategy. They're the butt of many jokes and oftentimes the punch line. Whether you've embraced their use or not, you can bet they're here to stay, at least for now. If you aren't quite sure the best way to implement them into your conference strategy, let us get you started with a few ideas. 
Research your hashtag ahead of time.
Choose a hashtag unique to your event. You want to create a community with your hashtag, and if all of the mentions get lost in a sea of unrelated content, it won't be as impactful. It's also important to note whether a hashtag is already being used for any inappropriate content that your brand would not want to be associated with. You could keep it simple with the event name followed by the numerals for the year if it is an annual event or create a short tagline that reads easily as a hashtag for something a little more fun.
Generate buzz ahead of time.
Use your own hashtag before the event. Mention it in your marketing materials, your e-blasts and email newsletters, and your social media. Ask questions of your conference attendees using the hashtag and let people know how excited you are for the event.
Encourage and reward conference attendees for using your hashtag.
Offer a social media contest encouraging people to use your hashtag. Tie your contest in with the event. The prize could potentially be a hand-signed book from a speaker at your conference or a package from one of your sponsors or vendors. Get creative here and encourage others to do the same.
Display the hashtag usage in real-time at your conference.
A Social Media Wall is used to display hashtag use in real time at your conference. This often gets others in the room on the bandwagon to chat on social about your event. Speakers can also use this opportunity to poll the crowd. The answers will show up both visually at the conference, and also on social media, which generates more buzz around your event.