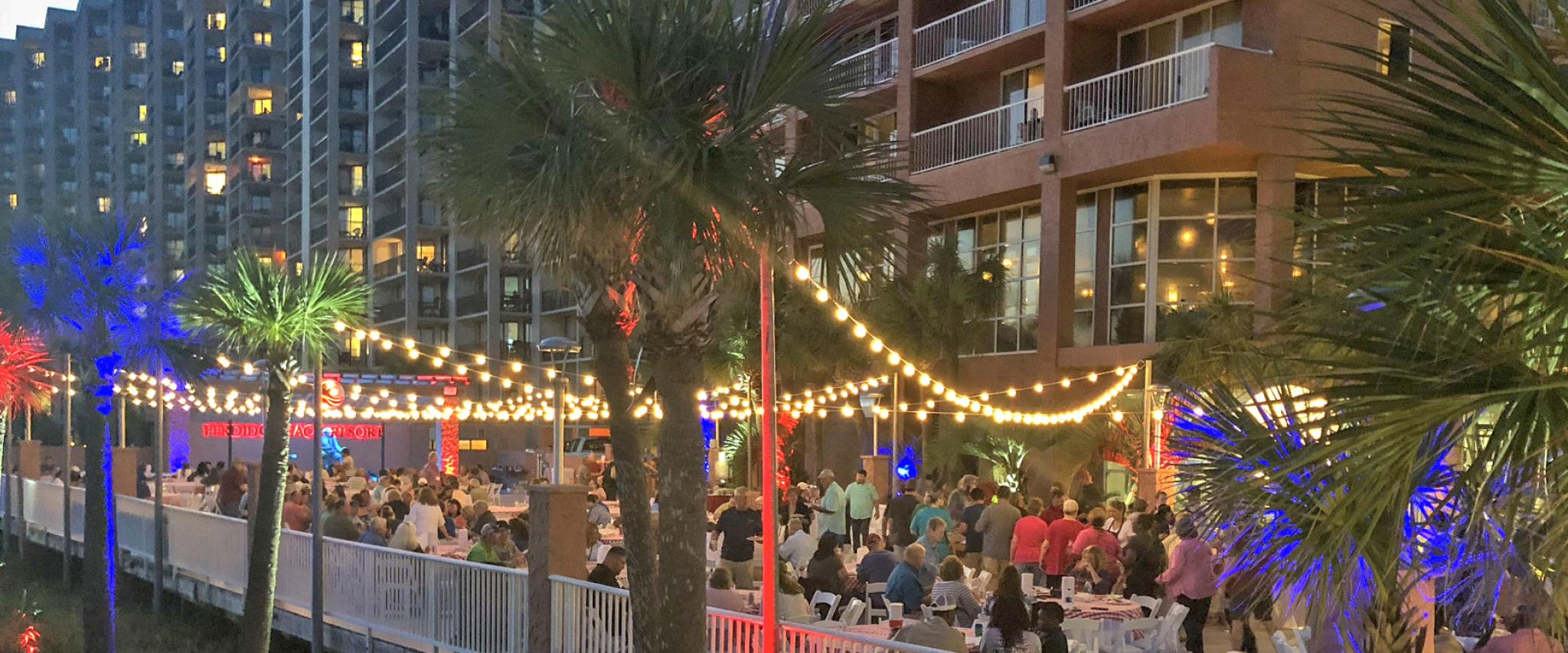 Mix business and pleasure at your beach meeting
Yes, it's okay to mix business and pleasure. In fact, we encourage it!
March 13, 2019
Booking a meeting in Gulf Shores and Orange Beach, Alabama is the best decision you will make all year.
Indulge in the rich tastes of our Southern cuisine. Take in the aroma of the salty sea air. Let your hair blow in the breeze on the sugar-white beaches. After all, you deserve it after sitting in hours of meetings!
From rich Southern foods to live music on the beach, Orange Beach and Gulf Shores has it all. Sit waterside while you listen to the sounds of local artists and sip a tasty margarita at Lucy Buffett's LuLu's in Gulf Shores. Order a mini feast and indulge in the delicate taste of shrimp tacos at Wolf Bay Lodge. If seafood isn't your favorite thing, spend an evening at Villaggio Grille at The Wharf in Orange Beach to enjoy their pastas and wines. After an evening of dining, sip cocktails and enjoy an entrancing view at one of the many waterside restaurants and bars.
If you are up for an adventure, head out for ziplining, parasailing or sailing with the whole family. Grab a paddleboard and take in the beauty of the sandy shores as you paddle around the islands. But don't forget to relax a little! Park your beach chair on one of the many public beaches and let your toes rest in the warm sand.
When you are working hard all day you need to have a little fun! Mixing business and pleasure makes everyone happy.