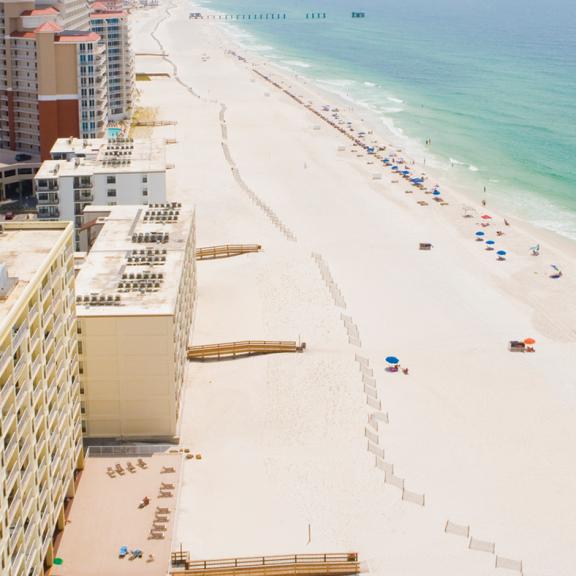 Mix It Up and Make Our Beaches Your Boardroom
If you're looking to take a retreat with your board of executives, the beautiful beaches of Alabama are ideal for mixing business with pleasure.
May 15, 2019
In a fast-paced world, our executives are dealing with more input than ever before. The idea behind a retreat is to relax with your co-workers or fellow board members and to renew your sense of teamwork. This only happens when we allow our brains enough time to slow down and begin sorting through some of the data we've been filling them with. 
Unfortunately, thinking longer and harder about a big problem in your organization is not likely to solve it. It's always the moments in between when genius strikes, often when we don't have a pen or a pencil to draft our thoughts. It's easy to joke about how our brains highjack our thoughts and only allow the answers through when we least expect it. It's not that our brains are playing a trick on us or trying to make our jobs difficult. In reality, our brains are very predictable.
Providing your board members with a space to relax as beautiful as the Alabama Gulf Coast is sure to renew their sense of intuition. There are really novel ways to enjoy your time on the coast as well. Whether you rent a large beach house and hire a private chef to cater your meals or stay in a hotel with on-site restaurants and free breakfast, provide them with plenty of nutritious snacks throughout the day to get them started. Before breakfast, consider having a teacher offer a private yoga lesson or boot camp style class to get their blood moving. Exercise is also a magic bullet for creating great ideas.
Consider a few brainteasers or creative exercises to bring your group together before any presentations you may have planned. Work in a room with plenty of natural lighting and take frequent breaks to enjoy the winds blowing off the Gulf Coast and the incredible sunshine. Hello, Vitamin D! Consider offering short breaks during long sessions to escape for a beach walk. You can even hire someone to come teach your team how to build an impressive sand castle fortress, or take a class at one of the local art studios.
Your team may enjoy something a little more thrill-inducing like a parasail ride, zip line experience, or jet ski rental, or they may prefer to have a few paddleboards rented for the week to go explore the islands like a king or queen. End your day watching the sunset together with a point of gratitude for your team. Gratitude moves more mountains than we ever could by ourselves, and it can lift your team up, renewing their sense of leadership.
No matter what activities you choose, give your team plenty of time to relax their minds and bodies. The infrastructure and natural setting of Gulf Shores and Orange Beach can provide you with exactly what you need to host your group, along with unique and relaxing selling points that will have them begging to make this an annual trip.