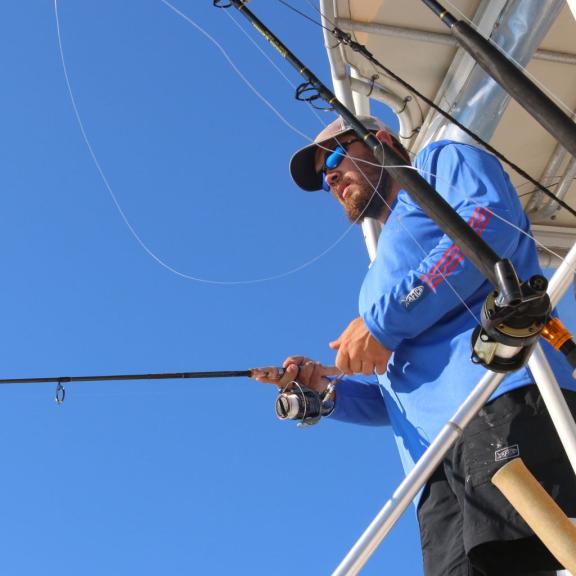 What's Biting: Book an Overnight Charter for Tuna, Wahoo, Mahi
Book an overnight charter this year in Gulf Shores & Orange Beach to earn your hand at catching tuna, wahoo, and Mahi! Learn more about overnight charter experiences.
October 25, 2021
One of the best aspects of booking an overnight trip on one of Alabama's great charter boats is you really never know what's going to be in the icebox when you get back to the dock.
Catching red snapper is great, but no trip into the Gulf of Mexico can compare with an overnight stay in the offshore waters, where an abundance of species is available to anglers. The charters head to the deep-water petroleum rigs or search for a rip that separates blue water from green water on the journey to the rigs.
The floating petroleum rigs attract pelagic fish like tuna and wahoo. Most captains will stop on the way out to catch bait, mainly hardtails, which is great fun on light tackle. Those fish will be used as live bait and as chum to get fish to the surface.