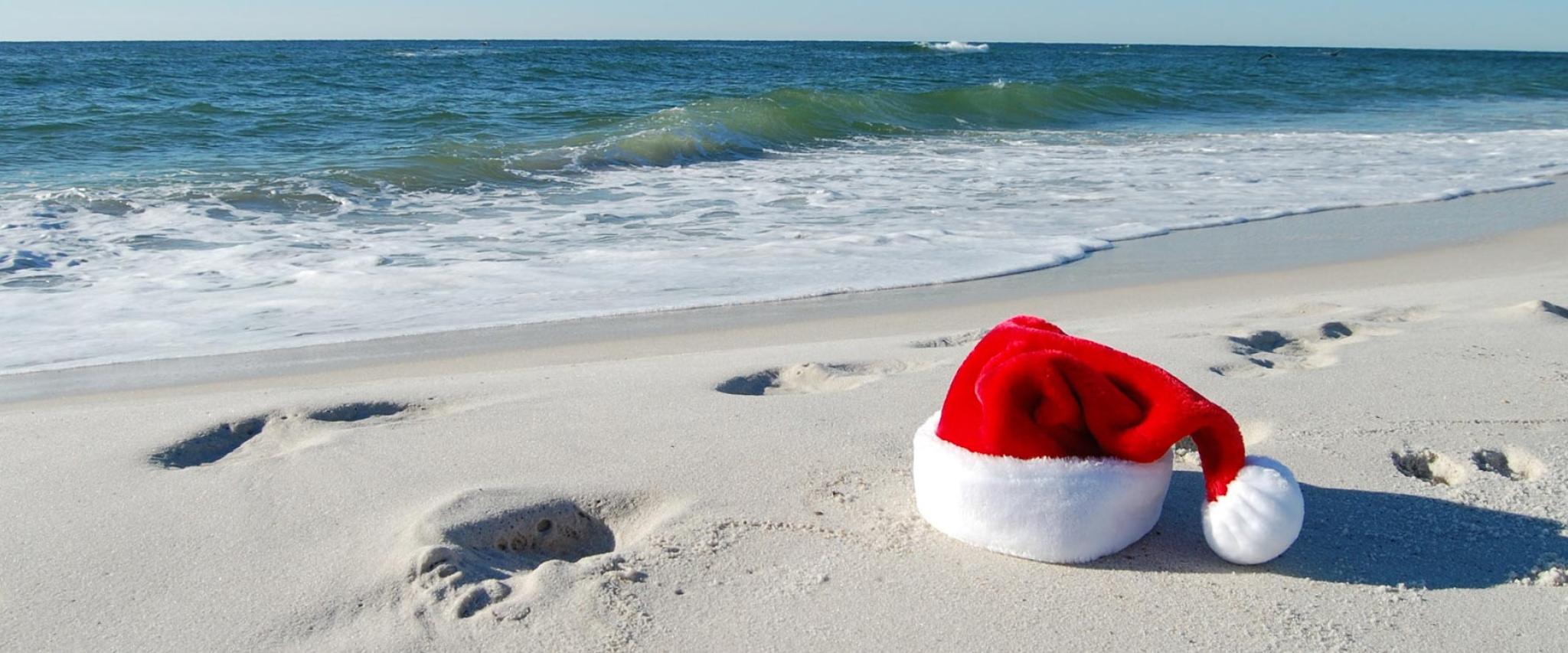 Shop like a Saltwater Santa this holiday season
If you have someone who loves to fish offshore on your holiday gift giving list, buying for them should be as easy as a limit of red snapper on opening day!
November 7, 2017
We all love and need stuff, lots of saltwater stuff. From just a few bucks to as much you as you'd like to spend, here are a few suggestions, so you don't hit a shopping snag.
For me, at the top of my gift list would be a custom built fishing rod. A wonderful, one-of-a-kind gift beautifully and precisely constructed to match the fish the lucky recipient loves to pursue. These are an expensive gift because they are handmade, but they are oh so worth it. Whether its a casting rod for cobia, a jigging rod for tuna, a trolling rod for big game fish or a stout stand up rod for bottom fishing, this gift will bring a smile the size of any trophy fish.
Fortunately, we have two world-class custom rod makers in our area. J & M Tackle and The Rod Room both build rods to your specs even incorporating the angler or boat name into the design of the rod. I would suggest getting a gift certificate from either place. Whoever is getting the custom rod will want to talk with the rod builder to explain their fishing style. They will also want to see and feel several rod blanks before having their own built.
Something new in my fishing wardrobe over the past few years is really nice rain gear. We've all had rain jackets, rain suits, ponchos, etc. that we didn't think much about until we were getting soaked. It wasn't until I owned my first set of premium rain gear did I realize what I had been missing. Today's jackets, pants and bibs are lighter, cooler, drier and made of materials that will last much longer than that rain jacket wadded up somewhere on the boat with zippers so corroded you can't even zip up during a rain shower. I still have a few of these that my guests are free to use on our boat.
I love my ATFCO rain jacket because it is so light and comfortable to wear. I'd rather get wet from the rain than be soaked from the inside from sweating in a steamy rain jacket. I also upgraded my foul-weather gear, which is designed to keep you both dry and warm when offshore or just outside in colder temperatures. Local retailers and online shopping will give you lots of different brand choices.
Not every gift has to be 'premium' or 'custom made' to be appreciated by us offshore types. There seems to be a never-ending list of items that are either worn out, been lost or just forgotten only to be remembered thirty miles offshore. These inexpensive gifts will be welcomed by anyone that spends time on the water.
Gloves to handle fish. Simple cotton, polyester or wire mesh gloves that can be used on the boat and at the cleaning table. The realization of the need for a pair of gloves usually becomes apparent right after you have stuck yourself with the fin of a fish.
I can't profess my love enough for disposable lens wipes on the boat. I can go through ten or twenty of these in a single day of fishing. I simply will not tolerate salty, spotty, dirty sunglasses while fishing and with these one use wipes I don't have to! When I get invited on someone's else's boat, I always try to bring a box of these to leave aboard as a small gesture of thanks. I have tried several brands and Zeiss are my favorite.
A simple pair of needle nose pliers is always needed on a boat as is a new bait knife or two. These items are basically consumables that you get a season or two of use and then they become rusty and need to be replaced. Of course, a gift card to a local tackle store is easy and always appreciated by our local businesses at this time of the year.
Happy and safe holidays.