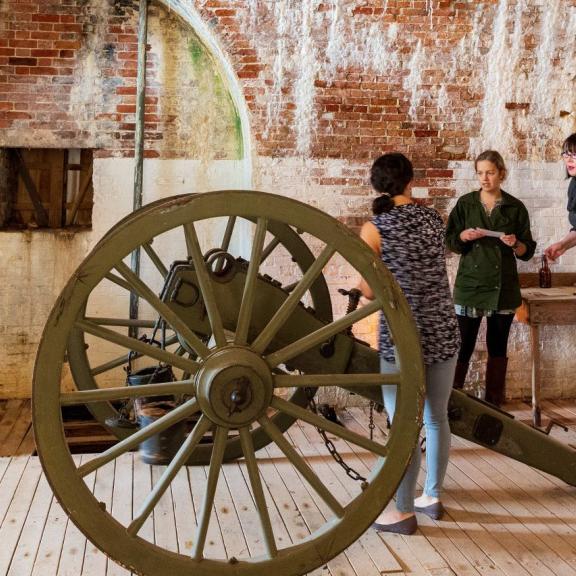 Soldiers and Spies and Escape Routes….Oh My!
Imagine it's the summer of 1864 during the Battle of Mobile Bay. The sounds of soldiers marching and the smell of cannonballs firing fill the air.
April 20, 2020
Then, imagine that you are a Union spy that's been captured by the Confederates. And, your only way out is by finding the Confederate's defensive map and escape route to deliver to your commanding officer. Could you handle it?
Turn your imagination into reality at the Espionage at Mobile Point. Fort Morgan State Historic Site has created an exhilarating and educational escape room.  This experience gives groups the opportunity to feel what it was like to be a captured spy during one of the most recognized and decisive battles in the Civil War.
Your group of four to ten people will have to use decision-making skills, internal communication and trust to find the maps and escape your enemy's grasp. And, to top it all off, you only have one hour to complete your mission and seal your fate!