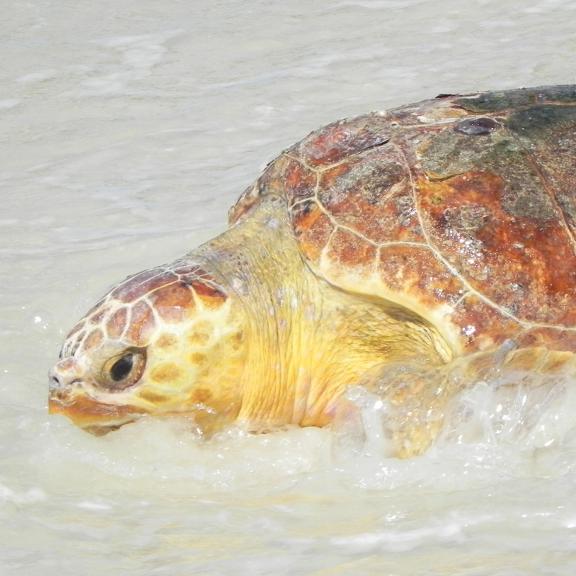 Spread the Word on World Sea Turtle Day
Gulf Shores and Orange Beach visitors are in a unique position to help the world's endangered sea turtles. 
April 9, 2020
June 16 is designated as World Sea Turtle Day. Sea turtle eggs and hatchlings are incredibly vulnerable to the environment. Several species native to coastal Alabama are on the endangered species list, including the Kemp's Ridley (pictured).
Everyone who visits Gulf Shores and Orange Beach has an impact on the diversity and well-being of our planet. By learning about the natural patterns that affect our beaches, you can help educate your friends and family about sustainable tourism.
Sea turtle populations have been positively affected by conservation efforts, and with that, we hope that future generations are able to experience the diversity of our coastal species. With more than five million annual visitors to Gulf Shores and Orange Beach, every action counts.