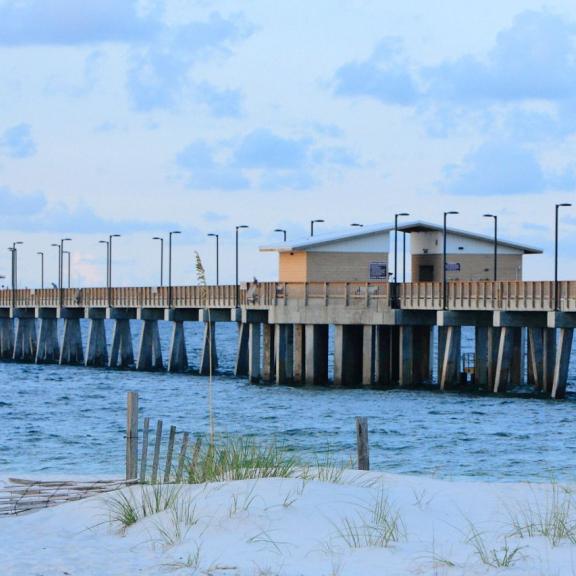 Take a Stroll and Toss a Line with Naturalists at Gulf State Park
The Gulf of Mexico is a body of water with a unique and vast biodiversity, filled with a vibrant ecosystem that keeps our destination alive and thriving in a variety of ways.
September 4, 2019
As a part of its efforts to showcase this, Gulf State Park Nature Center created two fantastic experiences: Angler Academy and Guided Pier Walk.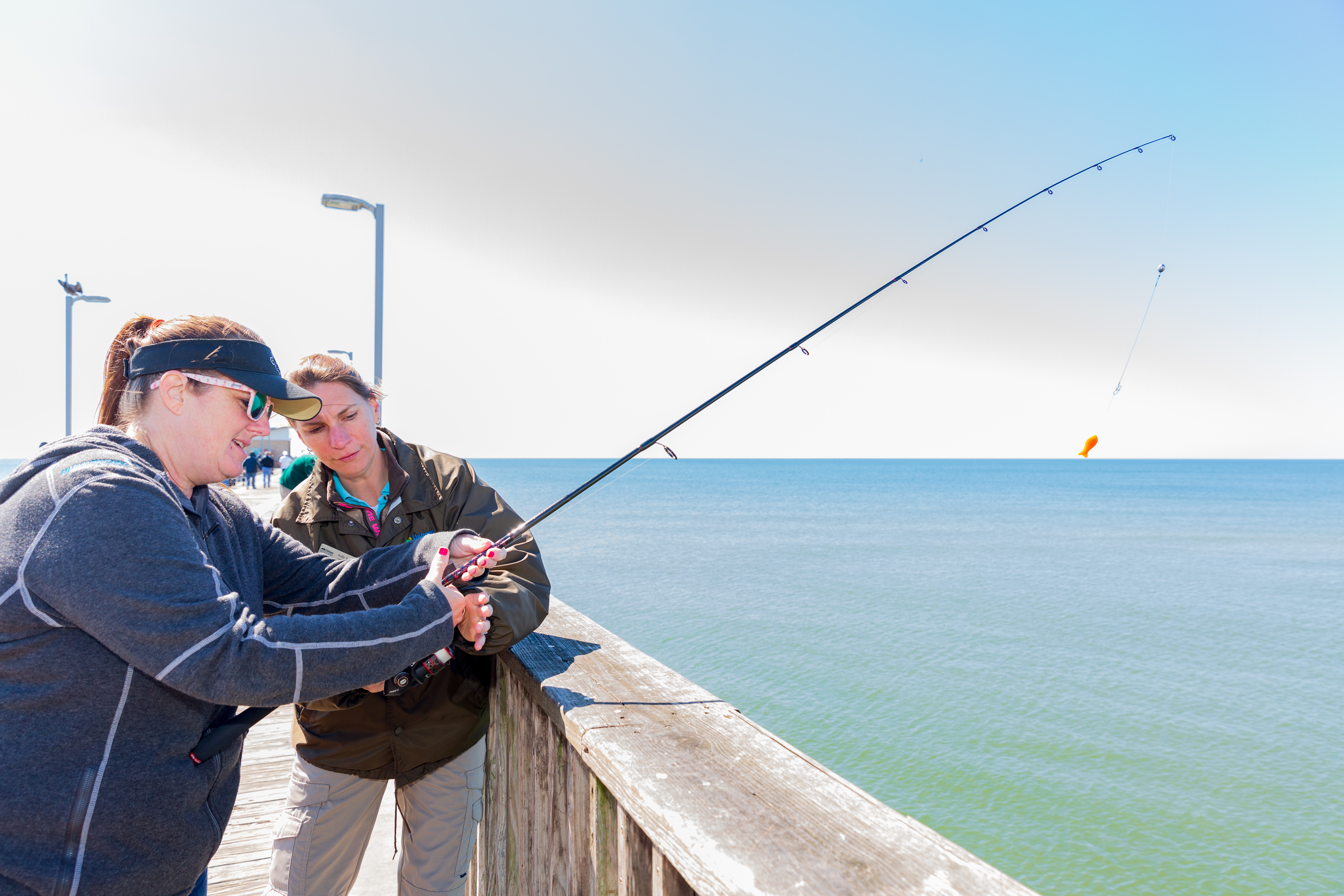 Pier fishing is a favorite pastime of both locals and visitors in Gulf Shores and Orange Beach. Angler Academy, located on the Gulf State Park Fishing and Education Pier, is a wonderful opportunity for both novice and advanced fishermen to learn all of the tricks, tools and rules needed to hook the biggest catch of the day. Students in the academy will first spend some time learning from a seasoned angler. Then, they will get to toss their line into the Gulf to catch their own saltwater fish.
The Gulf State Parking Fishing & Education Pier is the second longest along the Gulf Coast. The Nature Center's one-hour Guided Pier Walk takes you down the 1,540-foot pier with an expert naturalist who provides a plethora of interesting, unexpected information about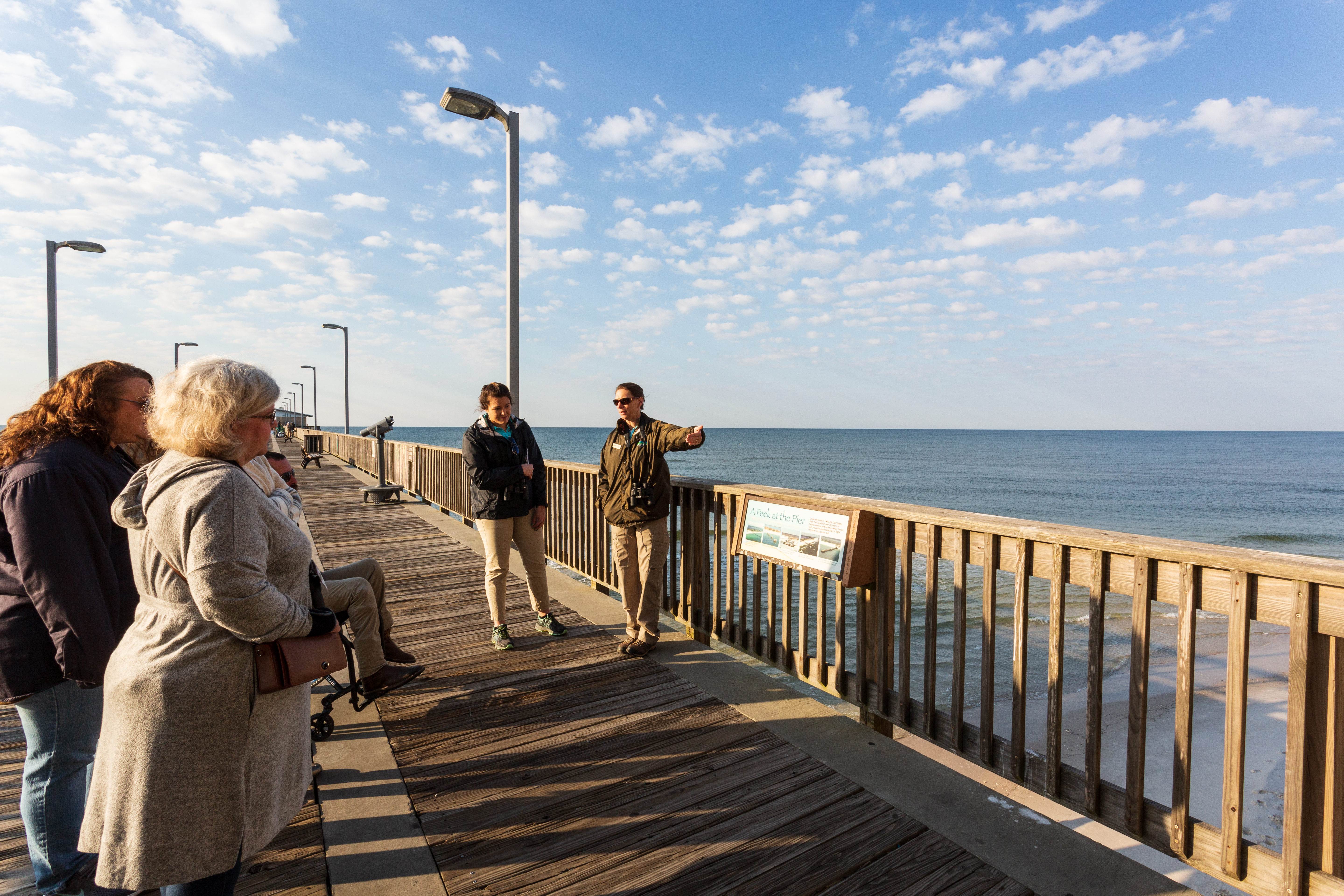 the biodiversity of the Gulf of Mexico. This journey of discovery also aims to familiarize visitors with the pier and to educate them on marine wildlife and the park's extensive sustainability efforts.
Once you've explored our coastal wildlife by land, you'll definitely want to experience it on the water. Wild Native Tours offers guided dolphin and kayak excursions that are sure to get you up-close with some of the unique creatures that inhabit the Alabama Gulf Coast.