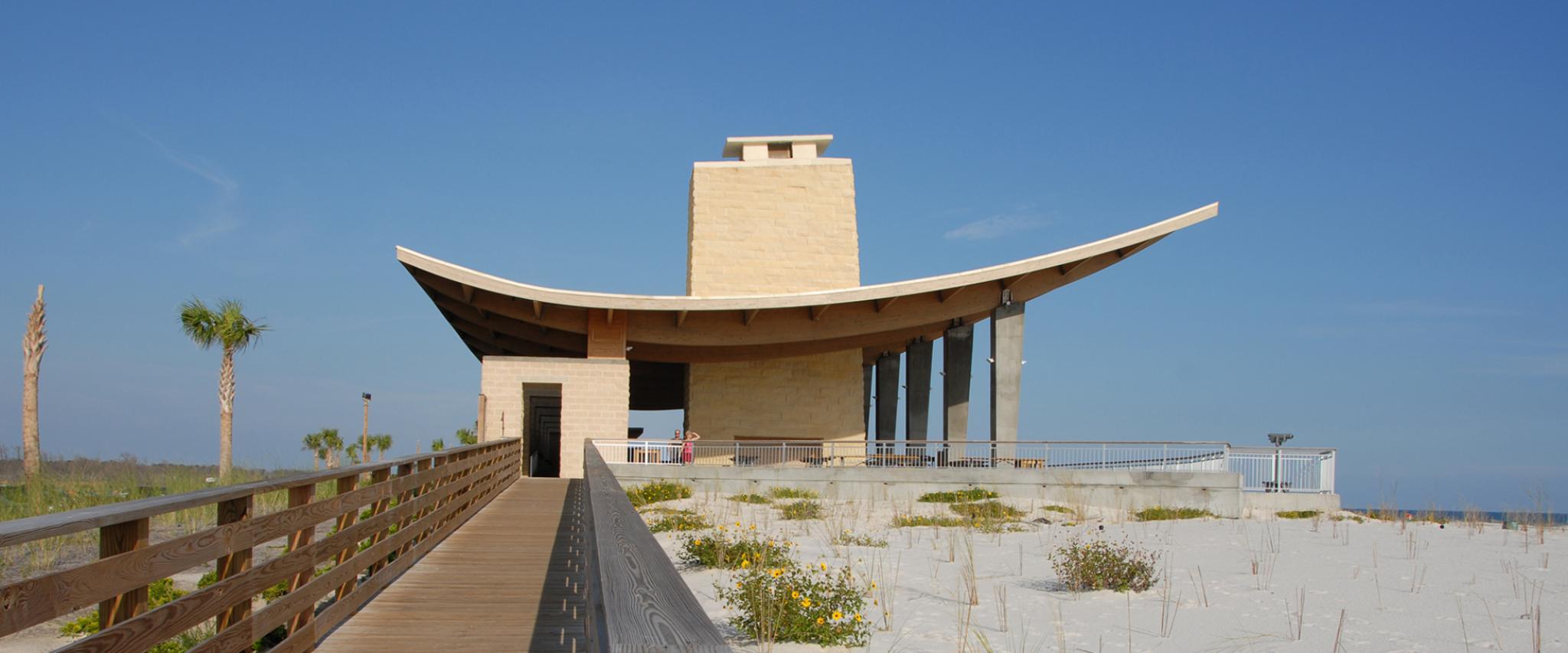 Unique meeting space in Gulf Shores and Orange Beach
We know every event is not one size fits all, so your meeting space should not be either.
June 24, 2019
The Gulf Coast beaches are home to an array of venues, ranging from breweries, to the beach, to large event centers.
If you are traveling to the beach for a meeting, why not meet on the beach? The Gulf State Park Pavilion is the perfect spot to see the beach firsthand, but also have access to air-conditioned restrooms. The new beach pavilion features picnic tables, private showers, a snack bar, plenty of shady spots to sit and eat, and even a huge fireplace for chilly days.
If you are in need of a large event space, look no further than Orange Beach Event Center at The Wharf This unique space offers 18,000 square feet of flexible space conveniently located in Orange Beach at the base of the Beach Express and Canal Road.
The Erie H. Meyer Civic Center features 5,400 square feet perfectly suited to host your next event. The facility has lighting and sound equipment available and a commercial grade catering kitchen if you need to feed your attendees. The large elevated theatrical-style stage is the perfect spot for your keynote speaker.