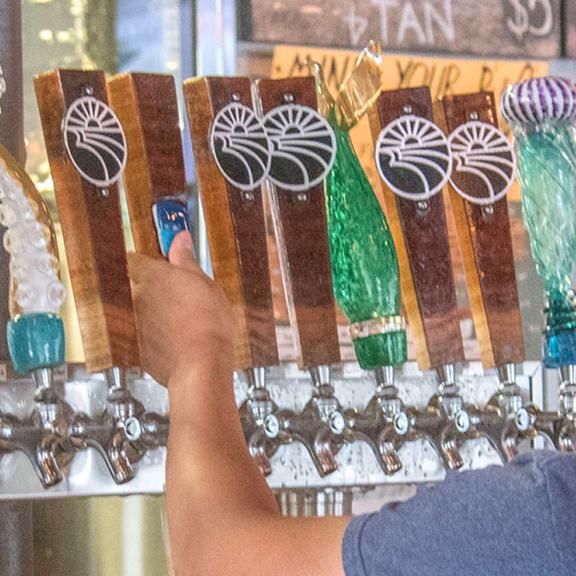 Unique Meeting Spaces at the Beach
You've been tasked with finding the best place to host a meeting for your company. Where do you start?
April 30, 2019
There are many questions that need to be answered before beginning your search process. Gulf Shores and Orange Beach, Alabama, offers a variety of meeting spaces to host audiences big or small.
Meeting spaces range from outdoor venues on the beach to indoor conference arenas and even simple rooms. The meetings  sales staff at Gulf Shores and Orange Beach can help you choose one or more locations based on your group's preferences. Since every organization is unique, we work closely with you to make sure you are on target to successfully reach your goal.
For a fun, laid-back atmosphere, the locally owned Big Beach Brewing Company could be the perfect spot. Its funky beach vibe includes indoor and outdoor seating. The staff is accommodating and is happy to recommend their favorite beer on tap for an evening of relaxation and, of course, brainstorming.
Magnolia Hall, the Event Center at Cosmo's is another fun locale focused on comfort as well as excellent cuisine. Close to many Orange Beach condos and hotels where your attendees may be staying, it's convenient to all.
Prefer a location in the heart of a shopping and dining district? Consider The Palms at The Wharf in Orange Beach. This capacity-350 event room is filled with windows to give your guests truly amazing views of The Wharf's Main Street. Lined with palm trees and boasting shopping boutiques and restaurants, there is no question of how to fill downtime.
Narrow your dates and let's get your meeting booked in Gulf Shores or Orange Beach, Alabama!