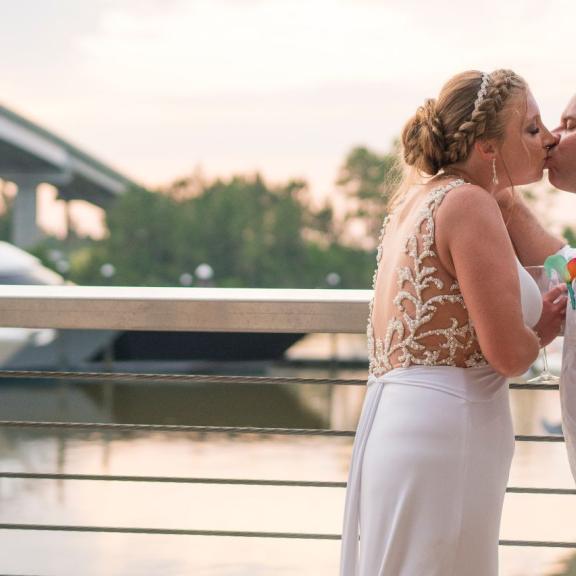 Four Unique Proposal Ideas on Alabama's Beaches
If you're planning a proposal, the beach is an excellent place to start.
February 10, 2021
The soft sand, the rolling waves, the warm and salty breeze - it all creates a perfect backdrop for one of the most significant moments of your life.
You can always take a simple sunset stroll and drop to one knee near the shoreline - but what if you're looking for something more? Look no further than the Alabama Gulf Coast. The signature white-sand beaches provide a variety of unique ways to pop the question that will make your beach proposal stand out - and hopefully lead to you standing at the altar. 
One-of-a-Kind Proposal Spots on Alabama's Beaches
Alabama's beaches are made for romance. Now that you've popped the question, let our sandy shores provide an equally perfect setting for a stunning beachfront wedding or romantic honeymoon.