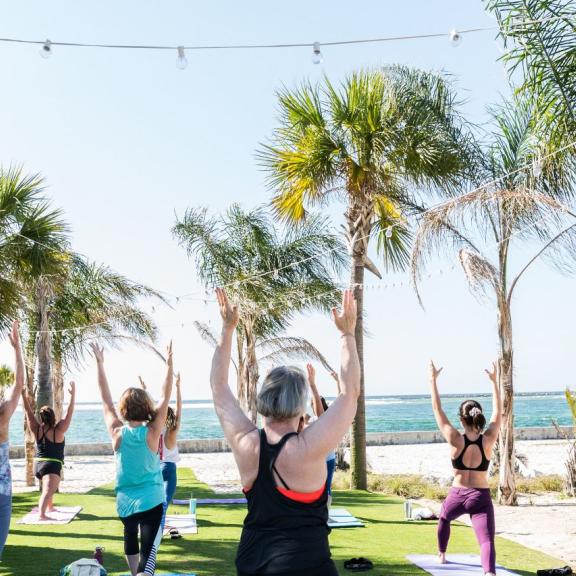 Waves, Wellness and Wine - A Girlfriends' Getaway in Gulf Shores and Orange Beach
Leave your worries at home and escape to Alabama's beaches with your best gal pals for a relaxing respite focused on mindfulness, health and overall wellbeing.
May 10, 2021
Whether you're a wife, a mom or a single lady with a million things to do, finding some "me" time to rest and reset is rare. But, lucky for you, we have just the medicine here on the Alabama Gulf Coast.
Soak Up Some Vitamin Sea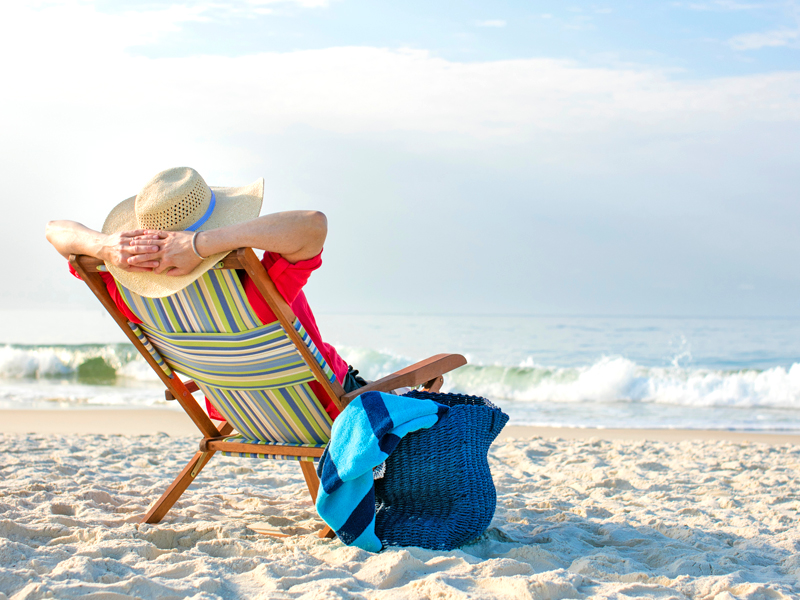 From the turquoise colors of the Gulf igniting feelings of peace and creativity to the sound of the waves lapping against the shore soothing you into a serene state, all it takes is just a few minutes in the sand for you to let loose and let go. Grab your girls, a cup of coffee and your journals; and start your getaway the right way by closing your eyes, taking a few deep breaths and sharing your gratitude for one another.
Bend (Don't Break) on the Beach
A wellness-focused vacation in our destination would not be complete without a yoga class on our sugar-white sand beaches. During the spring and summer, Glow Yoga offers classes on the beach. They also offer private yoga sessions where they'll come to your accommodations, set up mats and lead you through a relaxing yet powerful flow. And if one class isn't enough, you can purchase a traveling yogi package at their studio. 
If you're wanting to make the workout more of a social event, book a group exercise class with Moxie Lifestyle Fitness Studio in Orange Beach. From spin and TRX to barre and yoga, they can personalize a workout routine for your group. And, of course, mimosas, fresh-pressed juices and snacks can be added as well. 
Get Reacquainted with Nature
Gulf Shores and Orange Beach boast relatively warm temperatures all year round meaning there is never a bad time to get outside and explore our natural offerings. From the paved walkways on the Hugh S. Branyon Backcountry Trail to the vari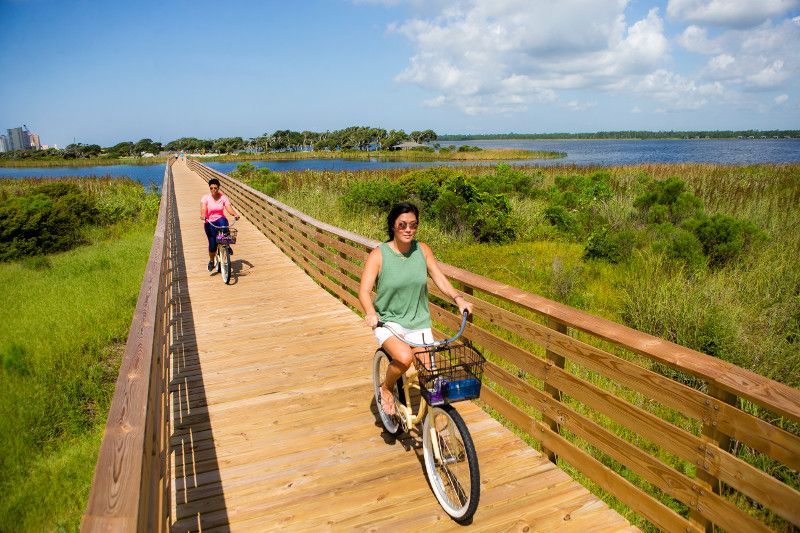 ous terrains found at the Bon Secour National Wildlife Refuge, your crew has several options to choose from. We invite you to try doing a silent nature walk together. Using your eyes and ears, observe everything around you without speaking. Then, head over to one of our local coffee shops, sip on a latte (or two) and share your experiences. 
Mindful Meals Make Full Hearts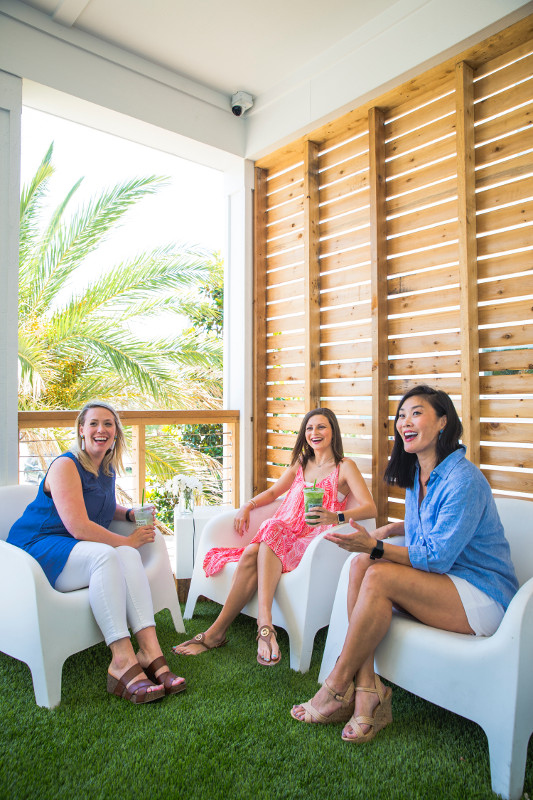 Nothing feeds our souls more than sitting down for a delicious meal with the people who mean the most to us. Whether your group wants smoothie bowls overflowing with fruit, charcuterie and vino, or a full-course meal filled with fresh Gulf seafood and local produce, you all can fill your hearts as you fill your bellies with wholesome, nourishing delights. 
Now, before you hit speed dial and start calling your three besties to plan your trip, be sure to find the ideal spa and place to stay for a last-minute hook to get your gals on board.
We look forward to watching the waves, exploring wellness and sipping wine with you on your next girlfriends'
getaway to Gulf Shores and Orange Beach.