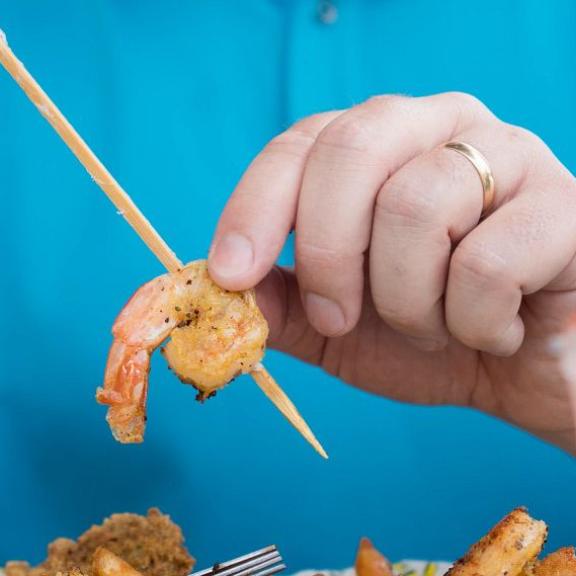 What Type of Restaurant Ambiance Is Best for You: Family, Fancy or Fun?
It's time to eat!
Take this fun, short quiz to see what type of beach food atmosphere best fits your personality.
Are you family, fancy or fun?
1. You just got news of a new meeting. Destination: Alabama Gulf Coast. You immediately . . .
A: group text your family to pack their bags.
B: call the dry cleaner and your salon. It's time to spruce up your clothes and update your look.
C: text your friends to let them know a vacation is in the works and to pack their bags. 
2. It's time to jump in the car and road trip to your beach meeting! You . . .
A: hop in the minivan and start naming license plate tags with the family.
B: hop in your convertible and throw on your designer shades. 
C: hop in your car with a friend and turn on some jams. It's roadtrip time!
3. You finally arrive at the beach! You . . .
A: check-in and quickly scope out the pool, lazy river and nearby waterparks. 
B: make yourself an all-day appointment at the spa. 
C: grab your Bluetooth speaker and beach bag, and hit the sand with your friends.
4. It's the first morning of your meeting. You . . .
A: give your family an informative itinerary of kid-friendly things to do in the area. 
B: schedule another quick spa appointment while in the lobby of the resort.
C: hit the sand for a quick morning walk on the beach.
5. The meeting is over and your workcation has come to an end. You . . .
A: grab the family for one last photo op on the beach. 
B: take one more selfie on the beach. 
C: sneak in one more pic of your friend doing an awesome trick they learned on their new wakeboard.
That's it for the quiz, so let's see the results, shall we?
If you answered "C" to most of the questions above, the beach food atmosphere that best suits you is FUN! You enjoy hanging with friends and are down for an adventure on the beach. Kick off your shoes and enjoy restaurants like The Gulf and Pleasure Island Tiki Bar at Sportsman Marina. 
And finally, if you and your traveling partners have differing quiz results, no worries! Alabama's beaches are overflowing with amazing restaurants that will fit any dining style.