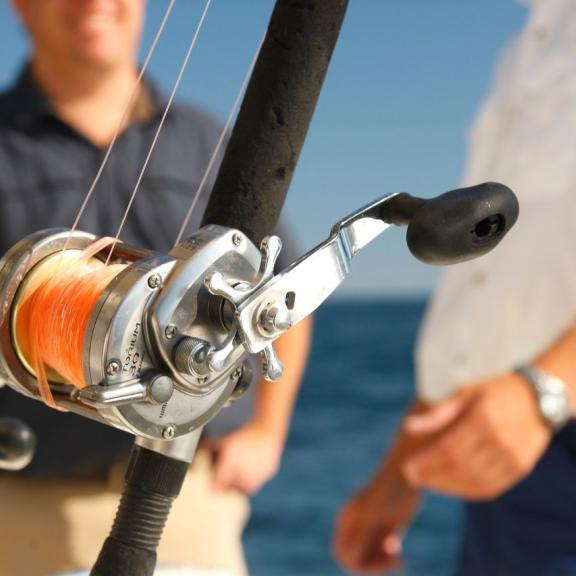 What's Biting: Now is the Time to Book a Fall Tuna Trip
Yum, yum! It's almost tuna time along the Gulf Coast. October will surely bring in some cool air and a better chance to catch yellowfin tuna, one of the best-tasting, hardest-fighting fish in the Gulf.
December 5, 2019
An overnight trip on one of the many charter boats in Orange Beach and Gulf Shores area is required for the journey to tuna territory, which is usually around the deep-water rigs or along a rip that separates blue water from green water.
Sharing the cost makes it affordable for a group of friends and fishing buddies, and the reward is plenty of fresh tuna steaks to grill on college football Saturdays.
Most yellowfins fall into a range of 30 to 60 pounds, but don't get complacent if you happen to haul one to the gaff fairly quickly. The next bite might be a yellowfin that exceeds 100 pounds and a few even exceed 200 pounds. Trust me, you need all your wits and plenty of energy to tackle a tuna that weighs more than 100 pounds. Most likely, if you get the fish to the gaff, you'll have to take a break to catch your breath and let the feeling come back to your arms.
During the overnight trip, the captain may do a little high-speed trolling that could produce a wahoo, king mackerel or dolphin fish (dorado or mahi mahi). The captain may also let you do a little bottom fishing too. Greater amberjack season is open until Oct. 31. You may catch grouper, scamp, tilefish or vermilion snapper.
The charter boats provide all the tackle needed for every type fishing you will encounter on an overnight trip.