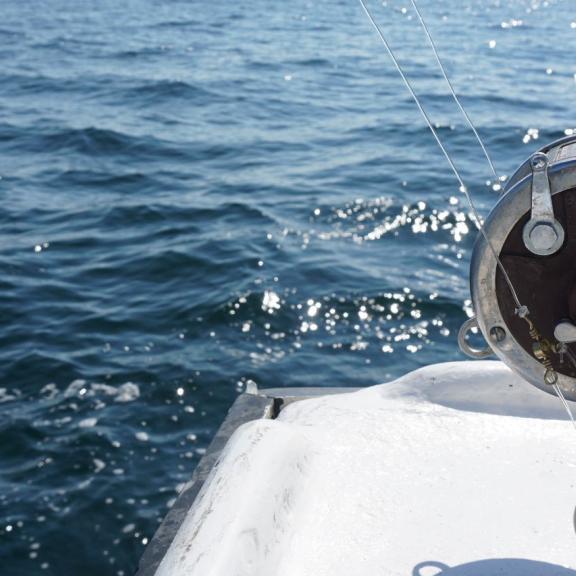 What's Biting: Sustaining Seatrout and Flounder Populations for Future Anglers
Anglers and visitors to the Alabama Gulf Coast who love to catch spotted seatrout (speckled trout) and flounder need to be aware of changes in the size and bag limits that go into effect on August 1.
August 5, 2020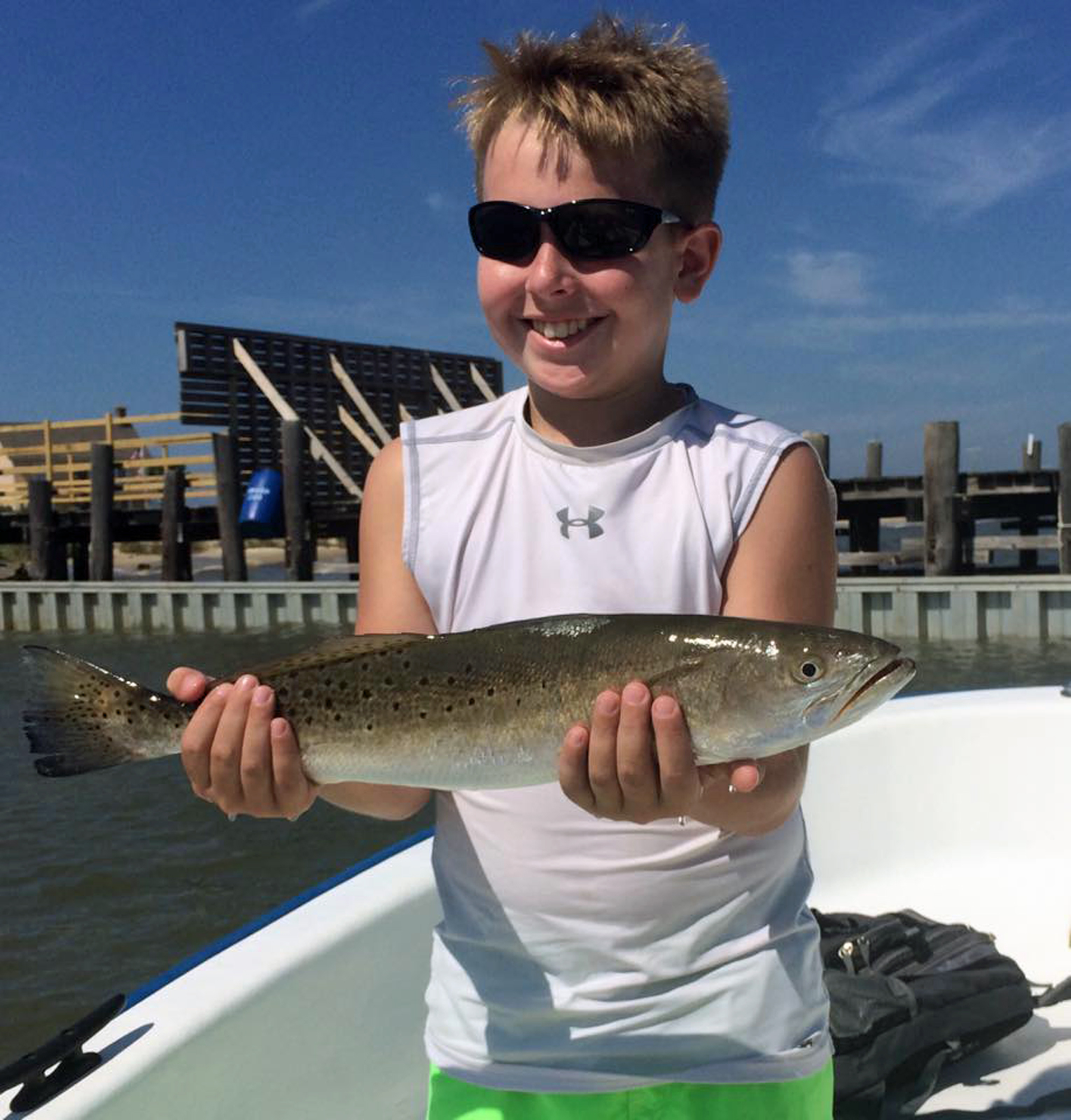 The length and bag limits will change for speckled trout from the current 14 inches minimum length to a slot limit of 15 to 22 inches with an allowance of one fish larger than 22 inches. What the slot limit means is that anglers can keep speckled trout that are between 15 and 22 inches with the one-over exception. The slot limit is designed to protect the fish smaller than 15 inches and the fish over 22 inches, which are females crucial to spawning success. The bag limit will be reduced to six speckled trout per person per day.
Redfish regulations have included a slot limit of 16-26 inches for a number of years. An allowance for one fish larger than 26 inches (bull red) is included.
The flounder size limit will be increased to 14 inches total length, and the bag limit will be reduced to five per person for recreational anglers.
To protect flounder during their spawning migration to the Gulf of Mexico, the entire month of November will be closed to flounder fishing, both recreational and commercial.
The Alabama Marine Resources Division (MRD) has been closely monitoring the health of these two popular inshore species and came to the conclusion that the fishing pressure was too intense to ensure a healthy population for the future.
MRD observed a ten-fold increase in the number of fishing trips that target inshore species, going from about 50,000 inshore trips to more than 500,000 trips annually in recent years.
With a good economy, more people can enjoy the great fishing and outdoor activities available on the Alabama Gulf Coast, but the speckled trout and flounder struggled to keep pace.
The University of South Alabama's Marine Sciences Department helped perform stock assessments that indicated both speckled trout and flounder stocks are not able to sustain current populations. So many fish are being caught that flounder, especially, can't keep up. The status of speckled trout is not as critical as flounder but could reach that stage if regulations hadn't changed.
By increasing the minimum length to 15 inches for speckled trout, it would allow more than 227,000 trout to be returned to the water annually.
According to MRD data, an increase in the minimum size to 14 inches will keep 38 percent more flounder in the water.
With these size and bag limit changes, Alabama should have plenty of speckled trout and flounder for future generations.
If there's any way possible, take a kid flounder or trout fishing today. Visit GulfShores.com/fishing to find a charter for your next adventure.