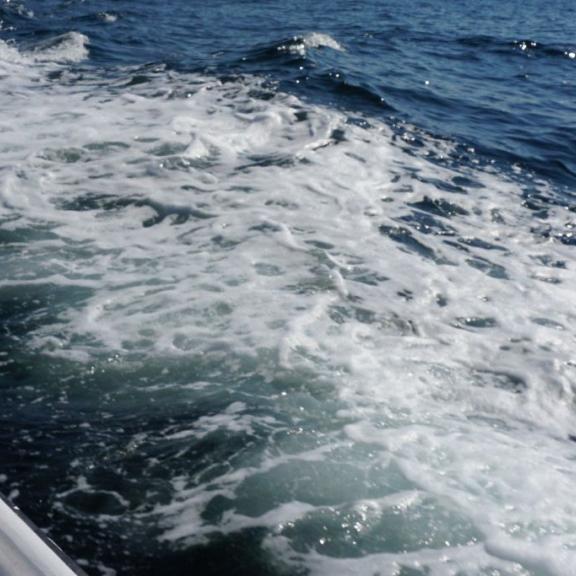 Winter Fish Deep, But February Brings Sheepshead
For the diehard anglers along the Alabama Gulf Coast, the weather won't keep them off the water during the colder months. 
December 30, 2020
If the water is relatively clear, I start out with 10- or 12-pound line. If I keep getting cut off, I'll move up to a 15-pound-test. Fluorocarbon line also handles the abrasion better than monofilament.
I use No. 2 to 1/0 hooks but of the 2x or 3x variety. You need a strong hook to deal with the structure and the sheepshead's bony mouth. A fine wire hook just won't cut it when you set the hook hard enough to penetrate that tough mouth.
You're going to need a rod with a backbone to be able to get the fish out of the structure as soon as possible, but you need enough sensitivity to feel the bite, which can be very light at times. If you don't set the hook at the first tick, you'll be rebaiting.
Sheepshead have large heads, which means you need to catch a decent size fish to have a good filet. Sheepshead take a little work to clean, but the results are great with white, delicate filets that can be prepared in a variety of ways.
Of course, the old favorite of fried filets is hard to beat. Dredge the filets in your favorite fish fry mix and drop in 350-degree peanut oil until golden brown. You can also pan-fry the fish dusted with Greek seasoning and all-purpose flour for a great alternative.
You can prepare a faux West Indies salad that is delicious by boiling the sheepshead with a little crab boil. After cooking, let the filets cool completely before flaking the flesh into chunks that mimic lump crab meat. Mix with chopped onions, chopped red bell pepper, and either Italian dressing or oil and cider vinegar. Add salt and pepper and you've got a  faux crab salad that is worthy of any dinner table
Alabama's daily bag limit on sheepshead is 10 fish per person with a 12-inch minimum size. Frankly, you won't get much of a filet from fish under 15 inches, so throw the small ones back to catch next year.