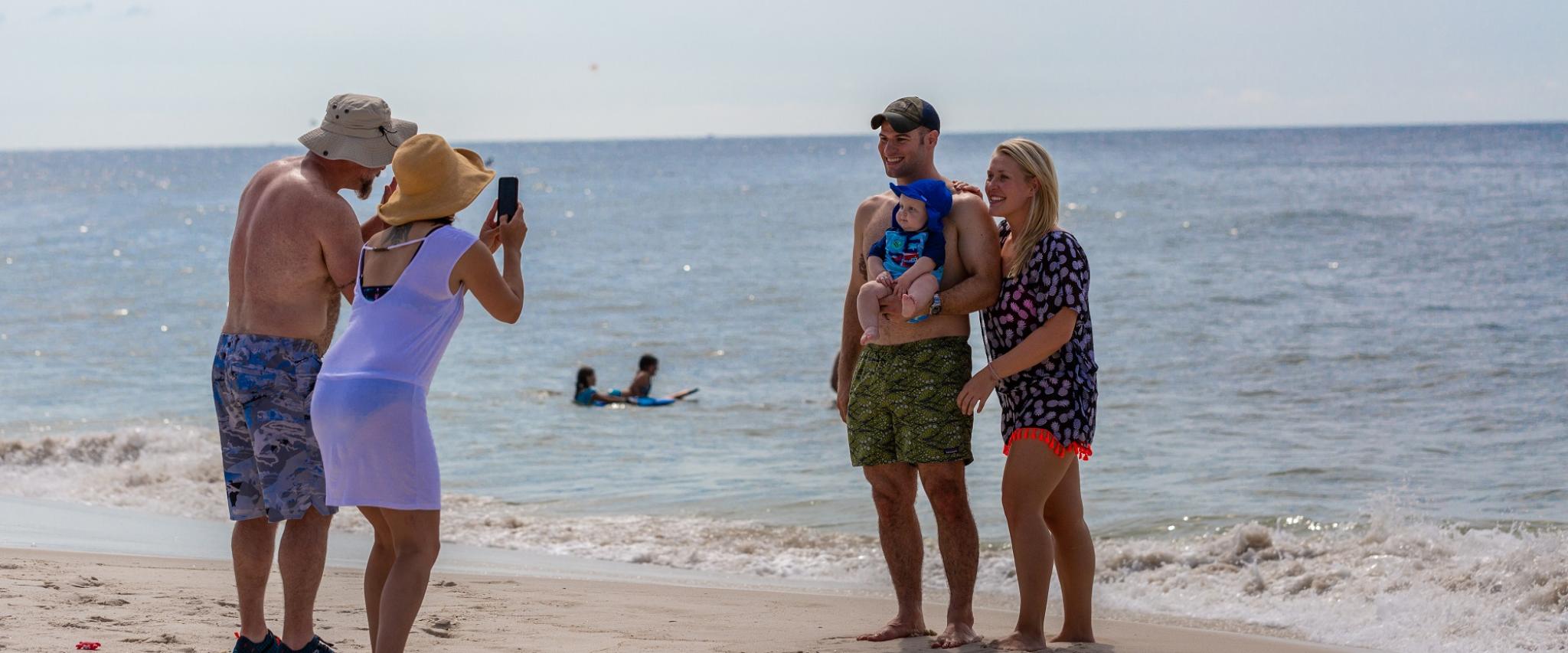 Hold Your Next Reunion
On Alabama's White-Sand Beaches
Family, class and military reunions are an excellent way to celebrate important milestones and reminisce about the past. When done right, it can be a memorable and special experience for everyone involved. One of the first decisions that coordinators face is location. A beach reunion in Gulf Shores or Orange Beach sets an idyllic scene year-round that also provides everything you need to make it successful.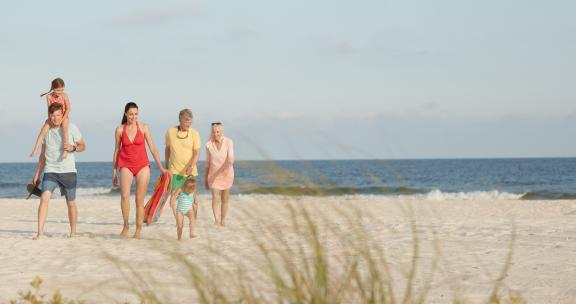 Venues, Activities and Entertainment
A family, class or military reunion can take on many different forms. Regardless of your timeline, deciding your venue(s) ahead of time and coordinating the bookings is the first step in creating your itinerary. Some excellent venue options include beach facilities and parks.
And there are endless ways to keep your group entertained on Alabama's Gulf Coast. Do plan a few activities you can enjoy as a group, but be sure to include some free time in your plans to allow for individual exploration of the area and enjoying some of the many activities the area has to offer.
Alabama's Gulf Coast offers a variety of lodging options to accommodate groups of any size. You can choose to book for the entire group or simply provide a list of suggestions and allow individuals to book their own lodging. With more than 17,000 rooms in the destination, you're sure to find one that fits your party's travel preferences.
Hotels, resorts and condos – Many offer indoor and outdoor pools, fitness facilities and tennis and volleyball courts.
Vacation homes and beach houses – Houses provide an intimate setting for your entire group with private bedrooms and fully-equipped kitchens.
Bed and Breakfasts – B&Bs are great for smaller groups that want a special touch.
Campgrounds – Gulf Shores and Orange Beach have several campgrounds available.
Gulf Shores and Orange Beach have many restaurant and catering options that serve large groups. You'll also find several cruises that provide on-board dining during a reunion excursion.
You can even reserve the pavilion at Gulf State Park where your group will enjoy the water views under the shade of the sweeping canopy.