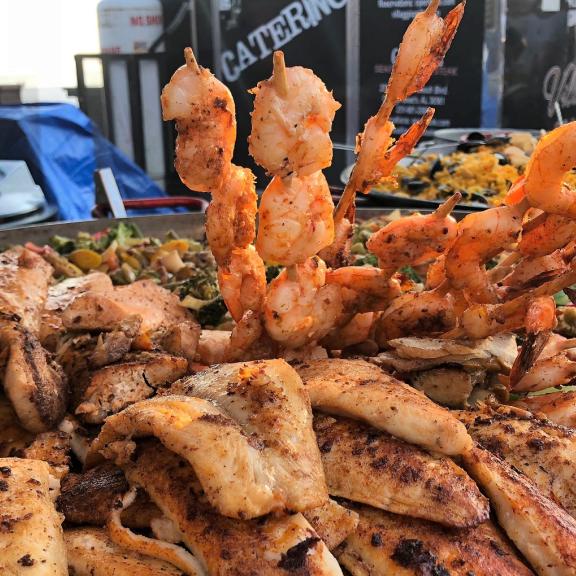 BBQ Shrimp
A Part Of The Beach Bites Series
"This is something that my mother would make on our trips to Orange Beach. I have since made it for friends & family. Using fresh shrimp from the Gulf makes it even better."
Simply Can't WAIT? Try BBQ Shrimp
Recipe Courtesy of Elizabeth Elizandro
Ingredients
5 lbs. fresh Gulf shrimp, raw & in shell. Heads optional
1 large bottle Italian salad dressing
1 lb. butter
1 oz. black pepper, ground
Juice of 4 lemons
Directions
Pre-heat oven to 350 degrees. Place shrimp in a large roasting pan. Melt butter, add pepper, salad dressing & lemon juice. Mix well and pour over the shrimp. Bake covered for 45 minutes in a 350 degree oven. Serve on large platters with bibs, napkins and lots of crusty, French bread to dip into the sauce.